USS Iowa BB-4
by Michael Mash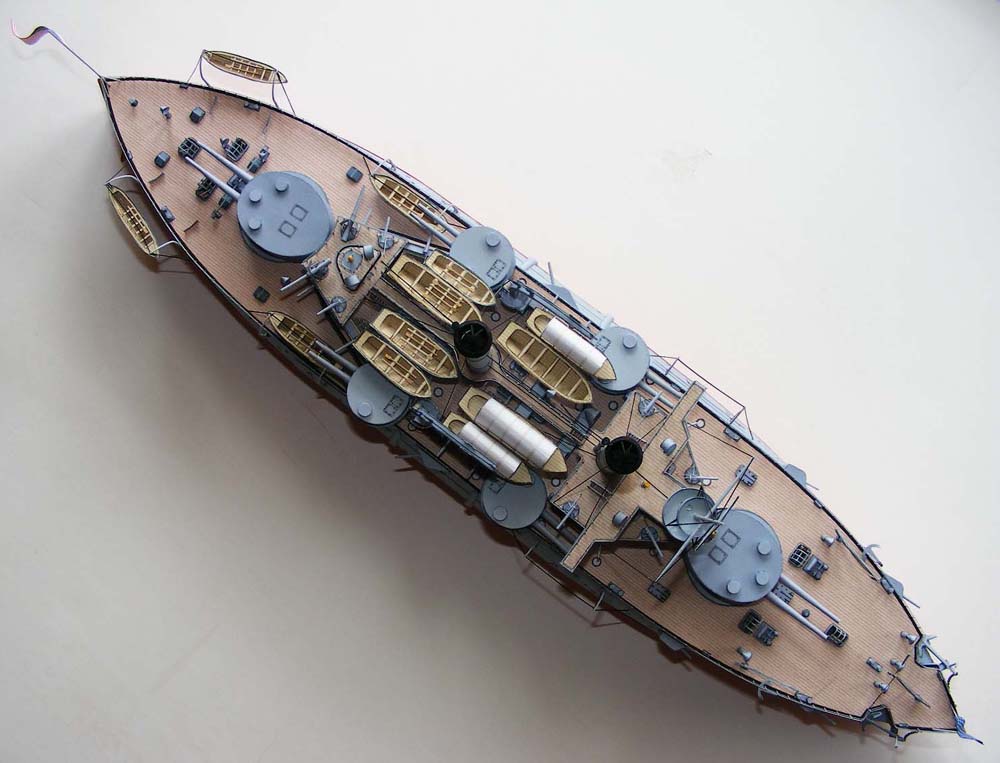 1/250 USS Iowa BB-4 (Golden Bear Models)
When we hear the phrase "U.S.S. Iowa", modelers naturally think of the Iowa class battleships of World War II. However, the ship featured in this project was the first battleship to carry the name U.S.S. Iowa. The keel for this ship was laid down in 1893. She was launched in 1896 and commissioned in 1897.
Iowa participated in the Spanish American War and performed admirably in the battle of Santiago De Cuba in 1898.
This is a card model kit by Golden Bear Models, designed by Carl P. Beetz. It is 1:250 scale and is available at Gremir Models. My rendition includes paper handmade railing and rigging. Construction details can be seen at papermodelers.com. This was great fun, and I highly recommend it.

---
Gallery updated 2013


© ModelWarships.com