USS Connecticut BB-18
by Cliff Lauzon, Sr.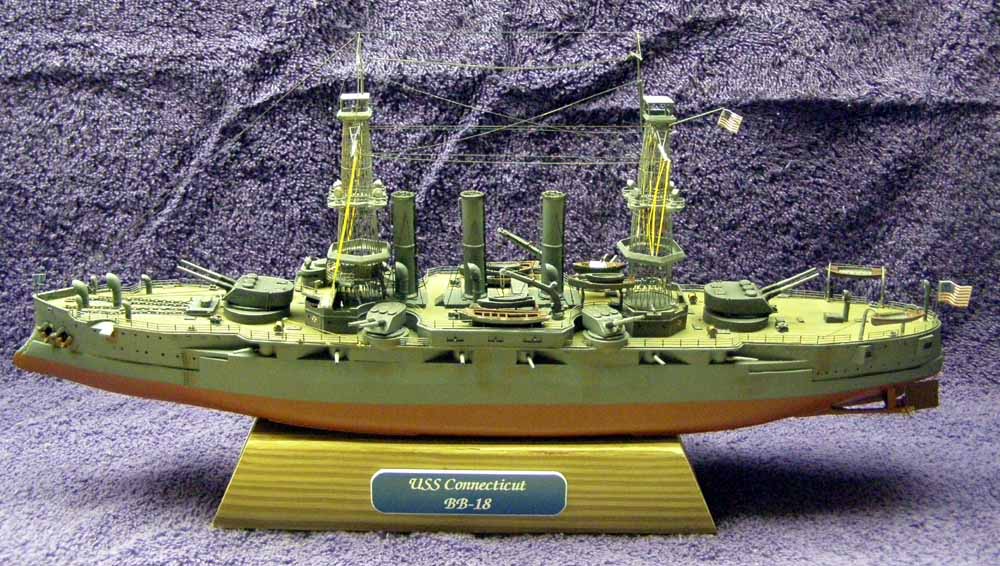 1/350 USS Connecticut BB-18 (ISW)
The kit is similar to other ISW kits in the sense that it required lots of elbow grease and an abundance of patience. The ISW kits are challenging and require a lot of work and this is why enjoy building them so much. In addition, the folks at ISW are great and always helpful as well. I spray painted the hull with White Ensign paints and hand painted the superstructure with Vallejo paints.
---

© ModelWarships.com