USS Arizona
by Mark Deakin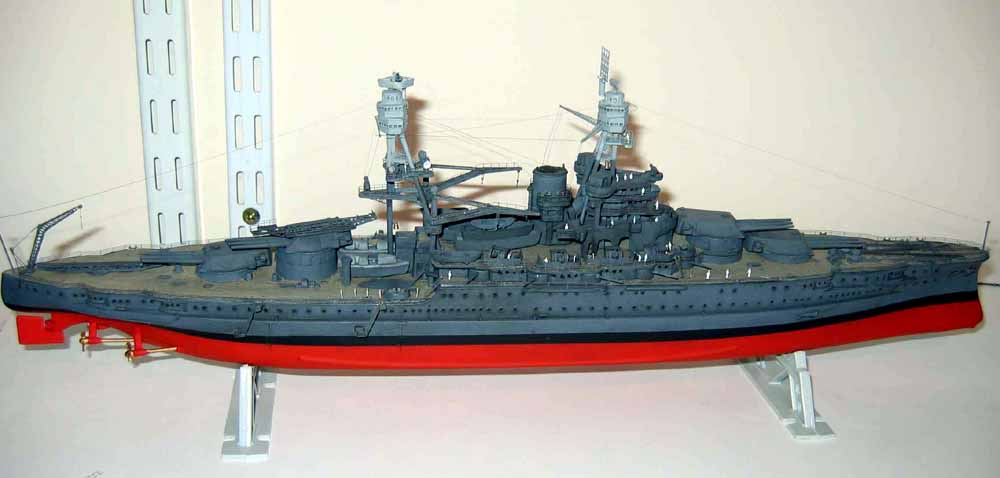 1/426 USS Arizona BB-39 (Revell)
This is the old Revell 1/426 USS Arizona built with the excellent dedicated GMM photo etch fret and a lot of swearing !
The kit is getting old and it shows, lots of sink marks, flash and poor fitting pieces and 2 rather nasty design items the sandwhich superstructure and the moulded in railings. The use of bits that really belong only on the Pennsylvania is not an error, its to try and hide some of the less pleasing parts of the original kit (e.g. the open gun monts, which are really just plastic blobs) so apologies to the purists.
The rigging is stretched sprue.
Strangely despite the kits shortcomings I enjoyed building it, it was nice just to sit down and do some building without seeking out references and photographs, and the result is enough to have me contemplating an Arizona to Pennsylvania conversion in 1/350.


---

© ModelWarships.com