USS North Carolina BB-55
by Ed McDonald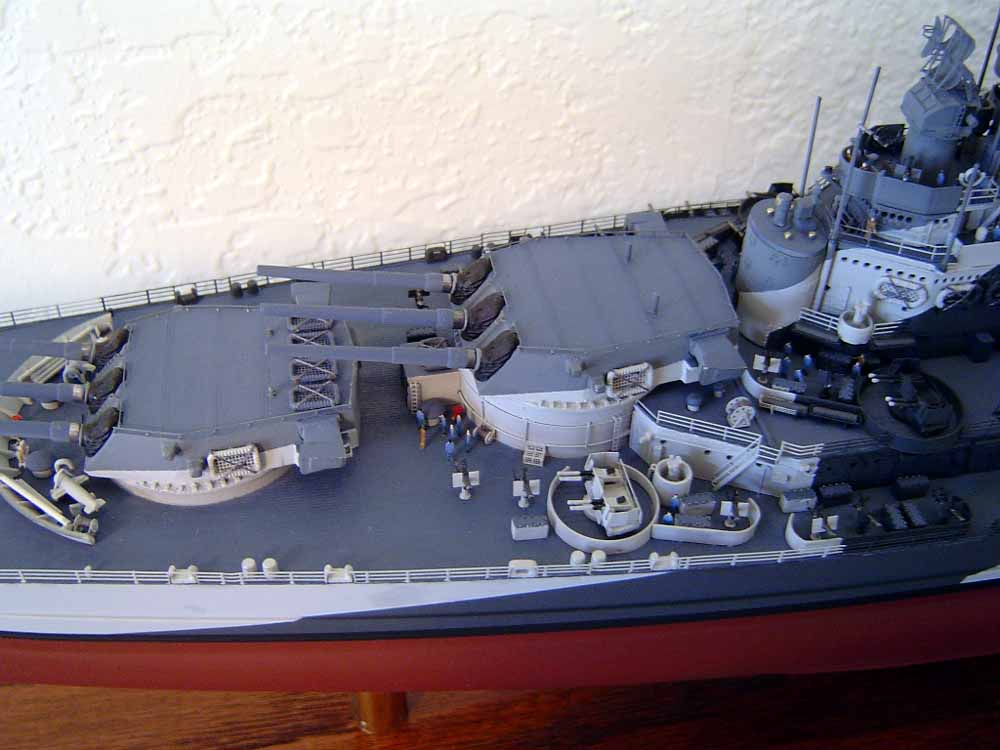 1/350 USS North Carolina BB-55 (Trumpeter)
This is USS North Carolina BB-55 as she appeared and as outfitted between the end of her overhaul in November 1944 and the start of her next overhaul in April 1945.
This model was built from Trumpeter's plastic 1/350 North Carolina kit, which was designed for this period. At first glance the kit appears to be excellent. The parts quality is high and well detailed. But soon enough the trouble with poor parts fits and lack of detail becomes obvious. It's not that the parts lack detail. Rather, it's that parts that really should be there are not. Therefore there is a lot of scratch building of detail parts required.
The kit was enhanced with GMM's photoetch set specifically made for this kit and with several other generic GMM photoetch sets (hatches & doors, rails, ladders, floater net baskets, sailors, etc.). The plastic 5 and 16 inch guns were replaced with Yankee Model Works resin and metal guns. Yankee also provided the life rafts that should have been in the Trumpeter kit and several other small parts that just were not in the kit or there only in insufficient quantity.
Photos of the ship in her memorial museum in Wilmington were invaluable as were Randall Shoker's Technical Reference book. Thomas Wolkowiak's 1/350 scale plans allowed me to get it right.
---

© ModelWarships.com