The Tamiya New Jersey was converted to the Missouri with some very easy scratchbuilding. The biggest difference between the NJ and the MO are the forward conning tower. I'm sure there are many minor differences I missed, but I concentrated on the big ones. On the MO, there is a box shaped housing built around the electronic gear. This was made with sheet styrene. Also there are two round radar domes, one on the aft funnel and the other right below the box structure mentioned above. The domes were made with craft beads, placed on scratchbuilt platforms.
The Dunagain decal set provided all of the current markings unique to the Missouri, down to the correct helipad markings and ship awards, to "shots fired" for each individual turret. The decal set, unfortunately, is currently out of production and nearly impossible to find.
The UNREP crane was rigged with soft black wire and stretched sprue.

Also note the SH-60 has open doors, a scratchbuilt "disco light" and dipping sonar, as well as custom markings.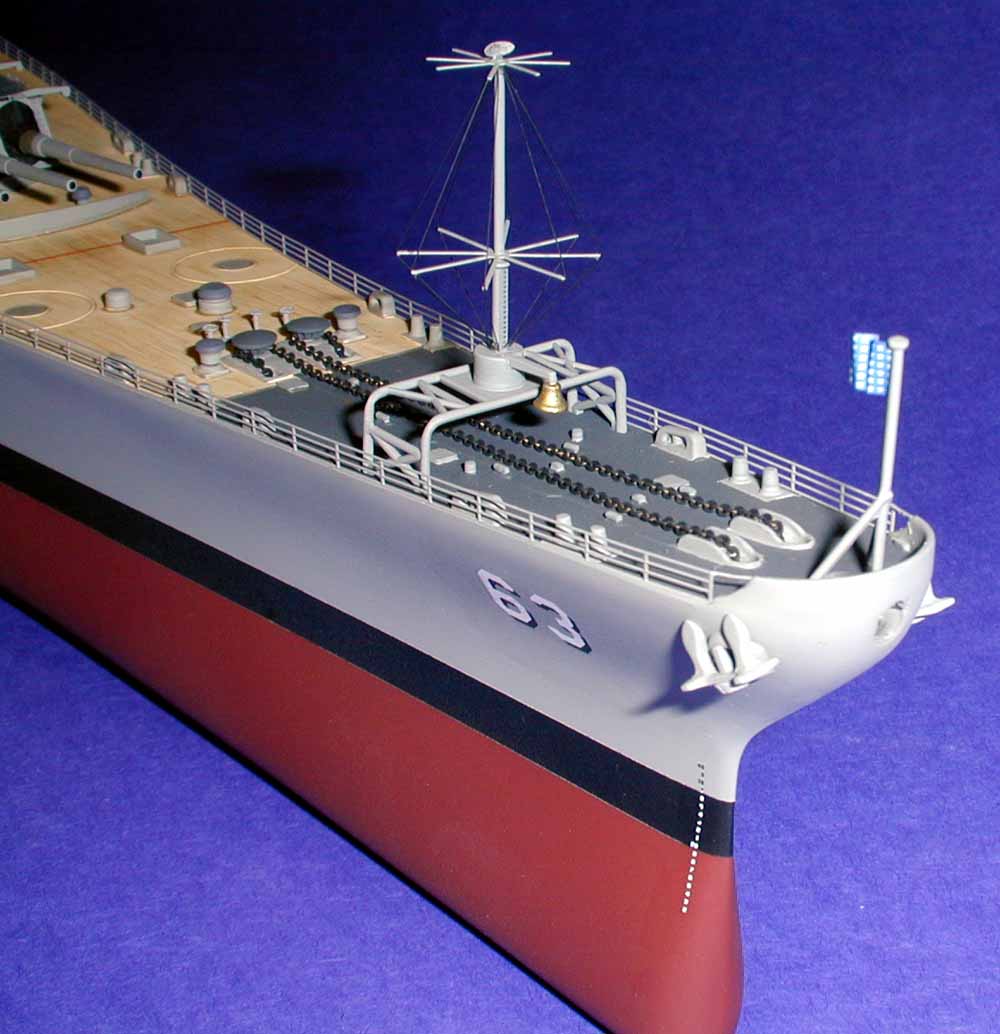 Back to menu
USS Missouri 1944