DKM Bismarck
by Marius Chescu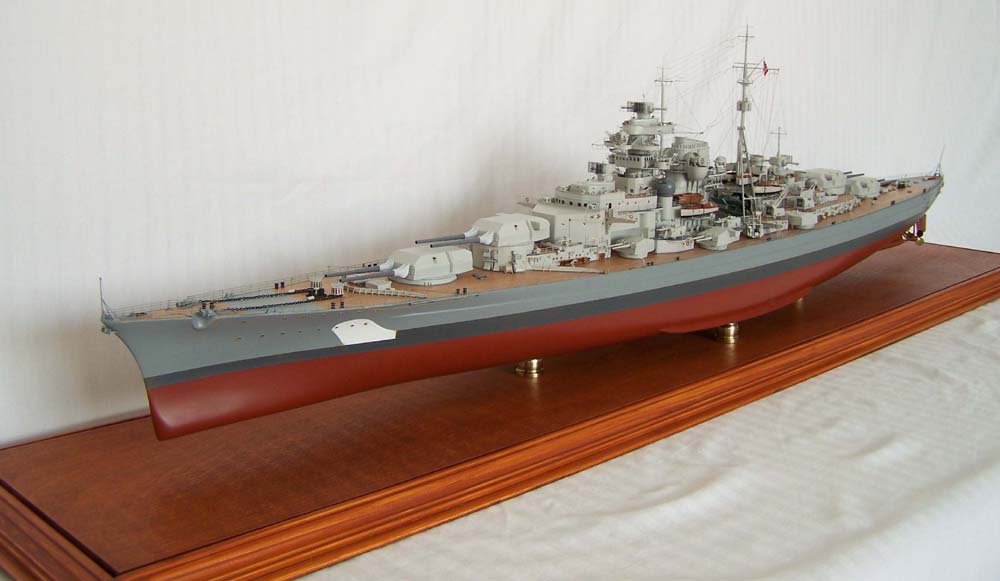 1/200 DKM Bismarck (Scratchbuilt)
It took me more than 1000 hours to complete this model. The hull is plank-on-frame and the superstructures are made of wood plated by styrene sheet. Deck is pear-wood. Many details are cast in resin: armament, fire-control, search-lights, hatches, doors, and more. I made my own masters and molds. The only photo-etch parts are the chain-railings and hand-wheels. I bought the guns barrels, too.

The model is paint as the ship looked during the battle with Hood. As documentation, I used "Anatomy of the Ship – The Battleship Bismarck" and some pictures found on internet.

I agree, the model is not perfect but is definitely my best, so far.
---
Gallery updated 4/13/2017


© ModelWarships.com