DKM Bismarck
by Arthur Nijmeijer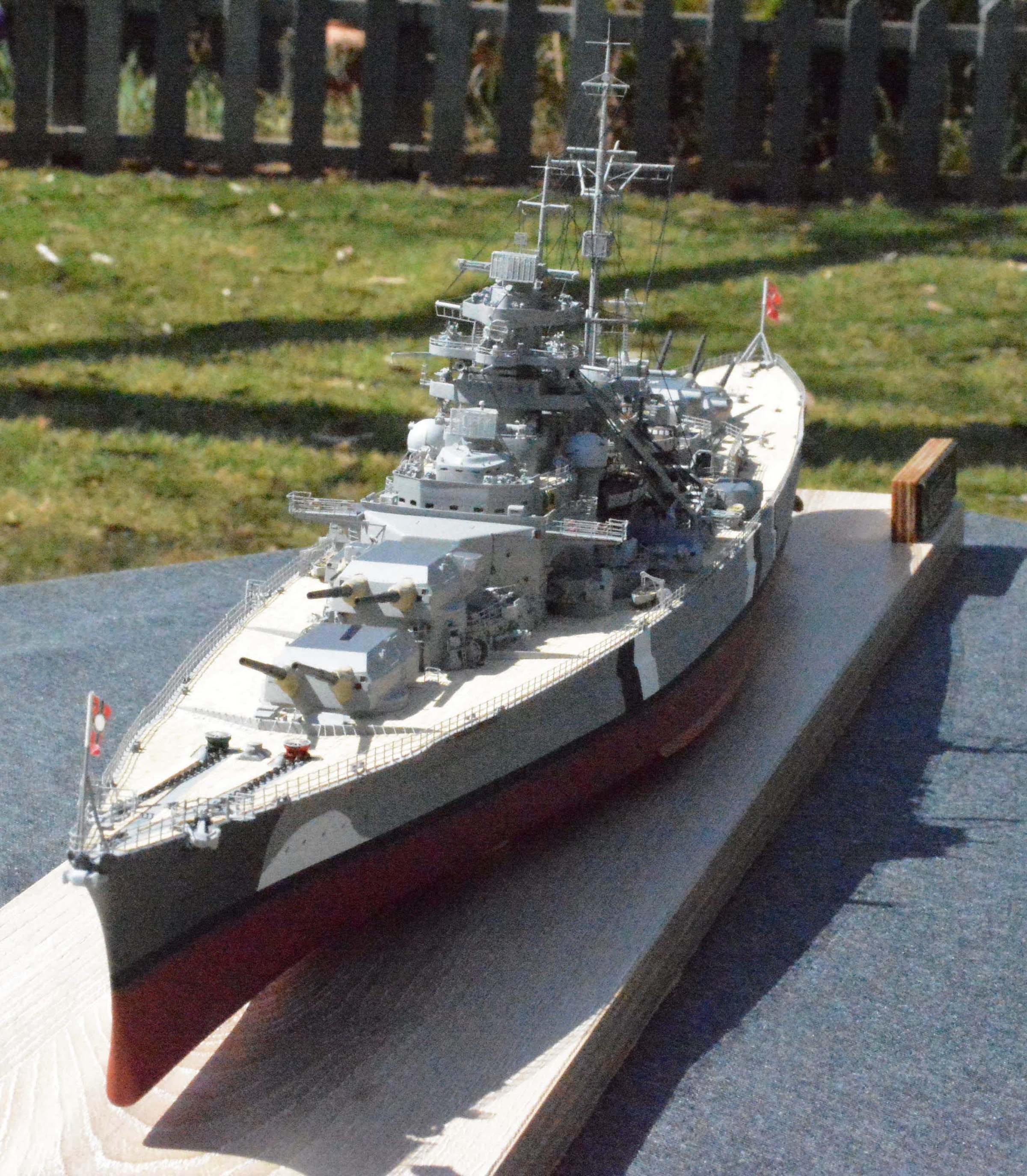 1/350 DKM Bismarck (Tamiya)
Tamiya 1/350 scale. I decided on the Tamiya kit knowing that I would super detail whichever kit I used as a base. On hindsight Revell's kit should have been chosen as it has a lot more basic detail which the Tamiya kit does not like porthole "eyebrows"

My interpretation of what she looked like a couple of weeks before her first and last operational cruise. The camouflage on the ship's uppers was a step too far for me!

Extensive aftermarket components from;

Mk1 Design, Deck and handrailing
Veteran Models Kriegsmarine observation, Fire Control, 20mm and 37 mm AA guns.
North Star paravanes
WEM Bismarck PE set and Deck set
Master Barrels
Bunker Studio Training guns and fairleads.
Tom's Model works Kriegsmarine portholes and deck hatches.
Extensive scratch building of details not included in Tamiya's kit. I only discovered how inaccurate the kit is once I started research and the actual build, hence my comment that Revell's offering would have been better.

I opted to leave the Kriegsmarine insignia swastikas off. A personal issue.
---
Gallery updated 5/11/2023


© ModelWarships.com