DKM Bismarck
by Paul Helfrich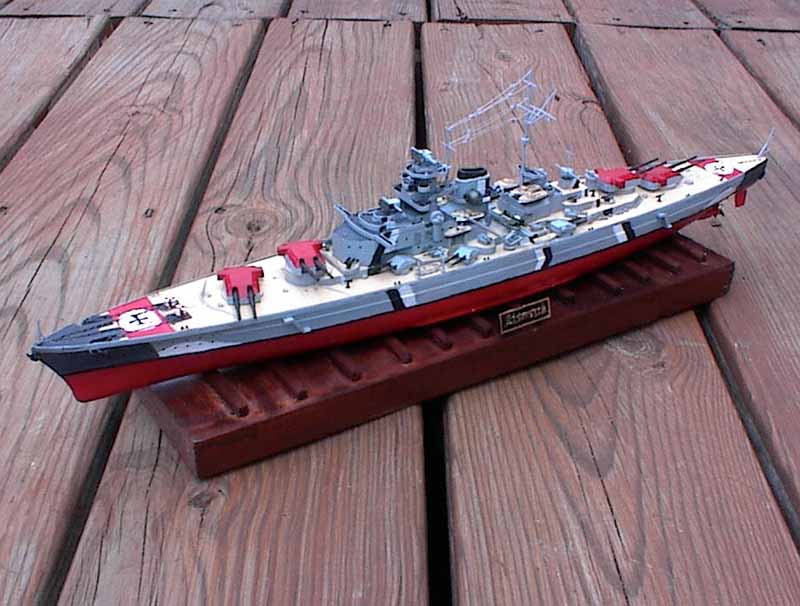 1/570 DKM Bismarck (Revell Germany)
Here's the latest addition to my Bismarck collection: Revell Germany's classic 1/570 scale kit. It's an older tooling, and has a lot of the flash and fit issues common with kits of a similar vintage. Except for the stretched sprue rigging, it's built out of the box.
While the proportions of the kit appear somewhat more accurate than those of the Airfix 1/600, the kit still seems too short and broad in the foredeck. Because the foredeck is too short in the kit, it was a challenge to squeeze in the forward deck marking.
In keeping with printing restrictions in Germany, no swastikas for the deck markings are included in the kit. I used "de-nazified" decals similar to those included with Heller kits of German warships.
With the exception of the swastika omission, I painted the ship as she appeared while working up in the Baltic. I was inspired by the cover art of Squadron Signal's new book "German Battleships of World War Two in Action." It's an excellent reference for German warship fans.
---

© ModelWarships.com