French battleship Danton
by Sam Scheldeman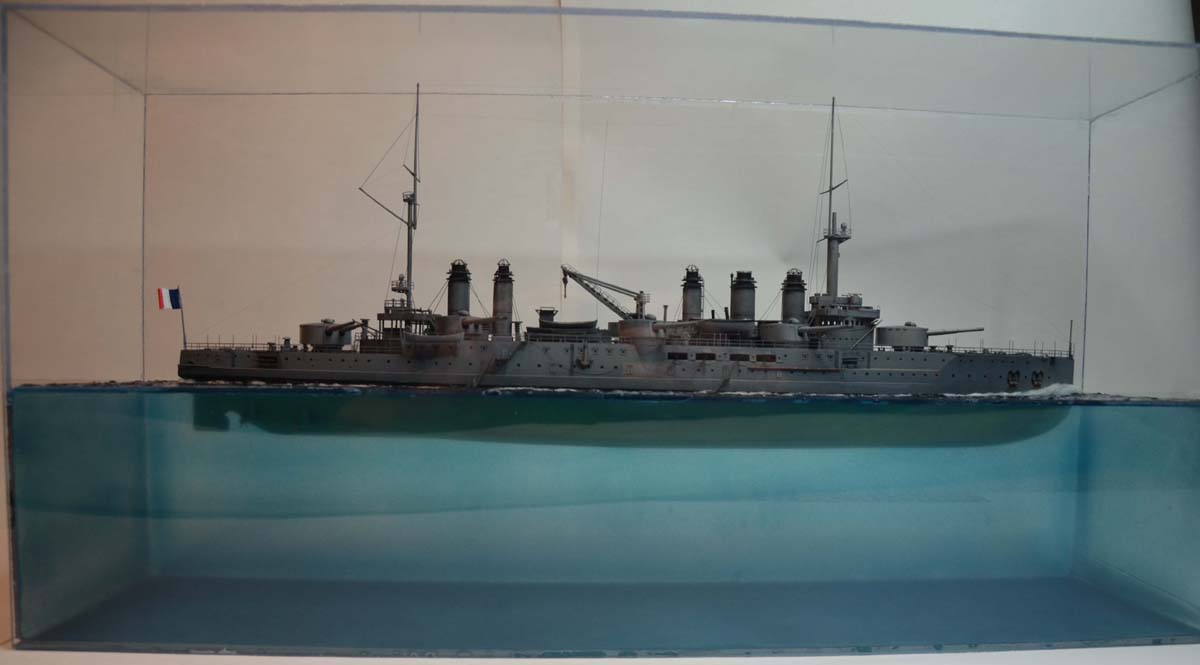 1/350 French battleship Danton (Hobby Boss)
This little project is my first attempt at ship modelling. Like many of you, I had a lot of fun building models as a kid until I somehow gave up on it in my late teens. After encountering the awe-inspiring work of builders like Kostas Katseas, Chris Flodberg and Jim Baumann, I decided to dig up the Dremel once more and try to conjure up a sliver of illusion myself.

The Danton kit is very well-made, requires minimal cleanup and almost no refitting. The PE detail set included makes this kit a wonderful price/quality package. I built it straight out of the box. The perspex casing was sawn from stock material on a tablesaw fitted with an aluminum blade. I intend to finish the glue joints with oakwood strips.

I airbrushed the ship with Vallejo Model Air acrylics after fitting all the details. Hull and superstructure were sprayed from a low/near horizontal angle without masking the deck, a quick method common in wargame miniature painting, in which I have some experience. Some weathering was done with acrylic washes, pastels and artist's charcoal.

The rigging is kept very superficial because I struggle to find a technique for glueing stretched sprue without ending up with big blobs of glue on each end. Also I still need to learn how to solder tiny brass masts & yards.
---
Gallery updated 5/9/2017


© ModelWarships.com