IJN Fuso
by Kristian Guyot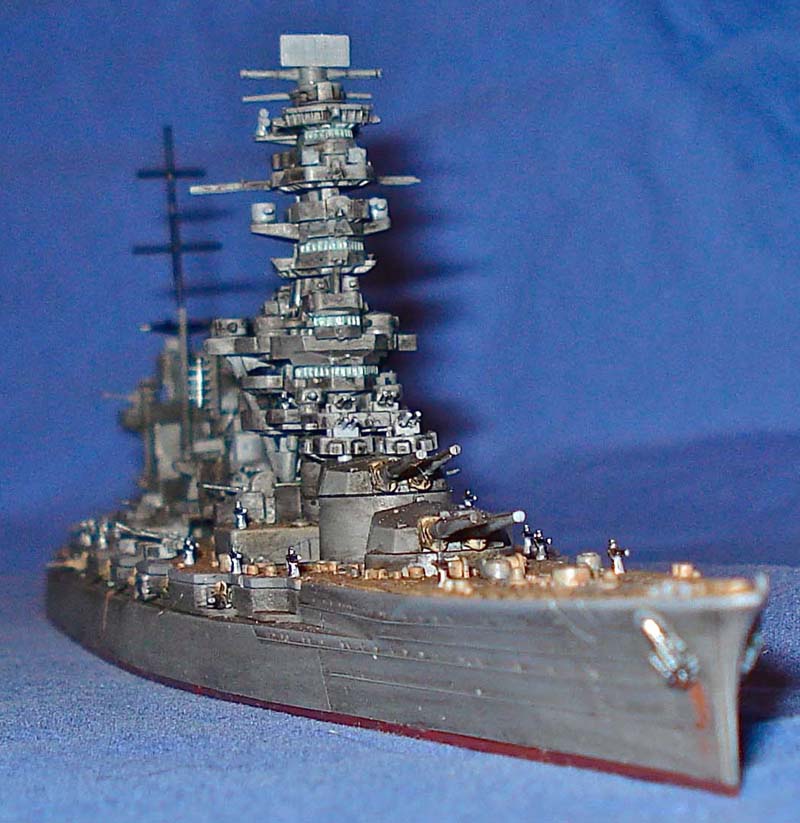 1/700 IJN Fuso (Aoshima)
After a 20 year absence from modelling and an accident which has left me with much time on my hands, I have fallen back into my passion for ships. Thanks to this site I have picked up many amazing tips and ideas (as well as some envy on the skills displayed here).
Here is my humble submission. It represents where I am at in model-building. I haven't dove into PE and I'm waiting to get some Caenis fishing line/mastery of stretched sprue to start worrying about rigging. As is obvious, the build is OOB and I used Tamiya paints, MIG dark wash for weathering. (no airbush yet!).
Once more I would like to thank this site and it's wonderful members for inspiration, help and advice.

---
Gallery updated 2012


© ModelWarships.com