IJN Yamato
by Rolf Busetto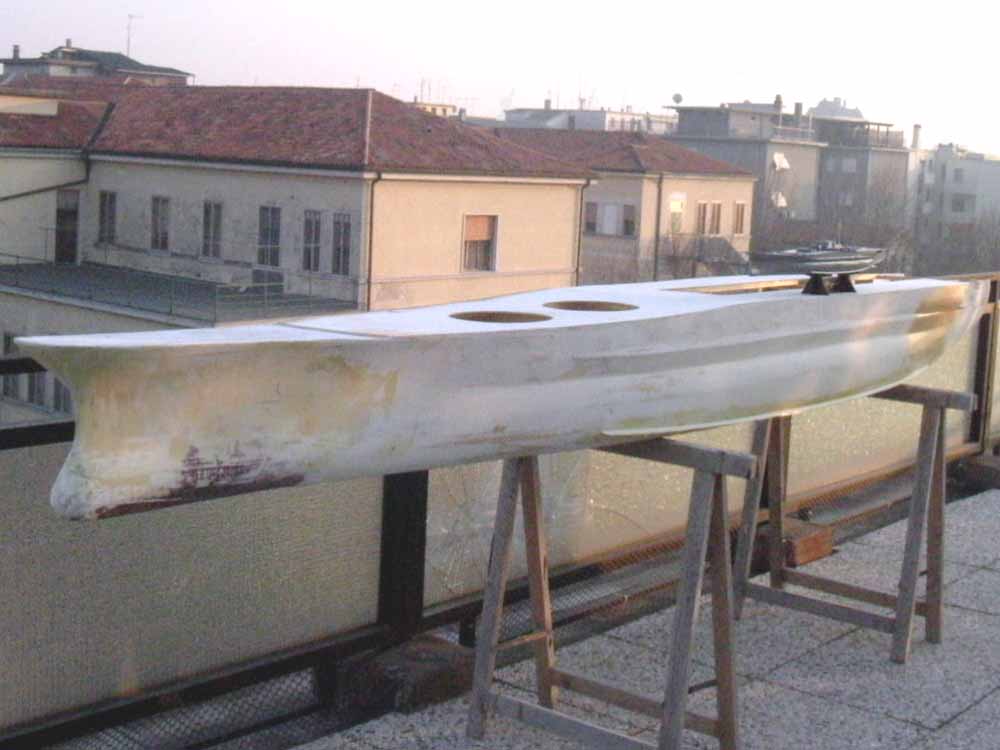 1/72 IJN Yamato (Scratchbuilt)
Model built without plan of construction; I have used the book The Battleship Yamato by Janusz Skulski.
I am building the battleship Yamato in 1/72, R/C.
With everything of her weight in water it will be around 130kg
4 12V motors are used from r/c cars, powered by two 12V 40A batteries. 4 12V 7A batteries for turret rotation, both the 460mm and the 155mm, plus lights, smoke, etc.
2 years for the planning and the construction the hull and in wood and covered by 5 kgs G4 polyurethanes.
---

© ModelWarships.com