Vittorio Veneto
by Sylvain Auger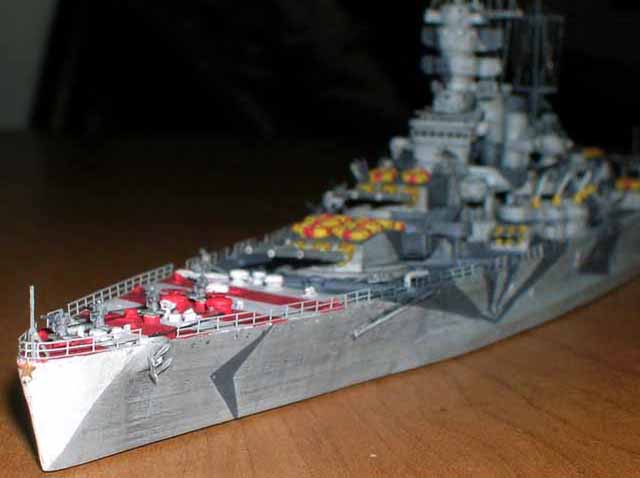 1/700 Vittorio Veneto (Regia Marina)
This is one kit I waited a long time to get. It was unavailable when I ordered it and I waited almost 9 months in order to get it, but in the end it was very much worth it.
I used the PE set supplied in order to detail the model and some rails from GMM were also used because I didn't have enough 2-bars railings in the kit. The paint scheme was really challenging to paint and I think it turned out ok. The weathering is a bit to dark but I will adjust it for my next build. I also added some plating on the hull with a pencil and they look good when I look at the actual model but they look very dark in the pictures.
I recommend this model to anyone wanting to build a replica of this ship or the others from this class. The level of details is astonishing and the model goes together easily considering the fact that the instruction sheet is a bit hard to follow.
---

© ModelWarships.com