USS Houston
by Jon Iverson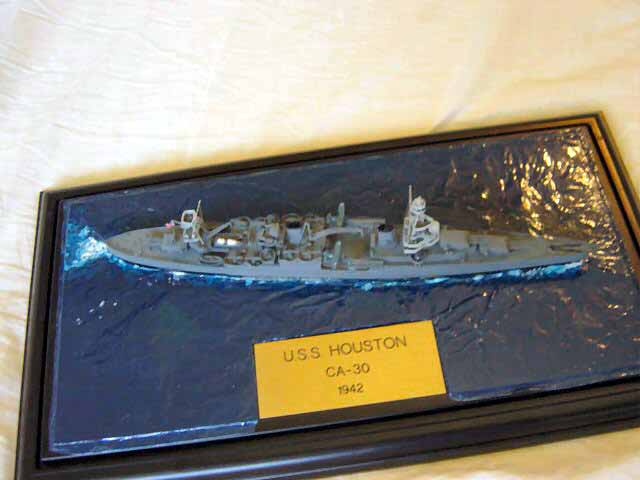 1/700 USS Houston (Corsair Armada)
This is the USS Houston ­ produced by Corsair Armada.
The model is painted as USS Houston appeared at Darwin, Australia in February, 1942 utilizing Humbrol 27 (for Cavite Blue ­ there are stronng eyewitness accounts that state even her decks were painted Cavite Blue) and White Ensign Models' U.S. pre-war gray.
I utilized Gold Medal Models U.S. Cruiser/Destroyer photo etch as well as the Tom's Modelworks' Northampton class cruiser photo etch set.
The 1.1" A.A. guns are from Combrig. The 8" barrels are turned brass from Clipper Models.
The U.S. flag is from Trumpeter. The figures are from Eduard. The rigging is Dai Riki .002 monofilament.
For views of USS Houston in 1942, visit: http://www.usshouston.org/ship.htm
---

© ModelWarships.com