USS Baltimore CA-68
by David Hill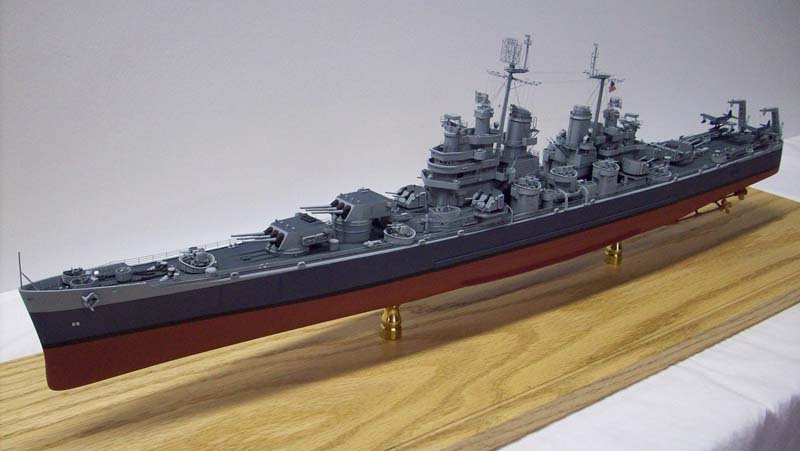 1/350 USS Baltimore CA-68 (Yankee Modelworks)
YMW 1/350 USS Baltimore gave me the chance to build my all time favorite class of warship and to work with resin for the first time. The kit I found was easier to work with than I thought, although when everything was said and done the finished model is about 40% plastic. Replacing kit parts with scratch built plastic ones was done mainly for ease of painting and to satisfy my finicky tastes rather than poor quality. The kit is very nicely done and will build an impressive model right out of the box.
The model was finished using the kit's PE, WEM enamels and Dupli-Color red primer for the anti-fouling, I rigged the model useing Uni-Ceanis thread.
Aftermarket:
B&D 8"/55 brass barrels
Trumpeter Kingfishers with WEM PE detail set
L'Arsenal

40mm and 20mm guns
Mk51 gun directors
Mk37 gun directors
5"/38 twin mounts /w brass barrels
Paravanes
Sky lookouts
25 man rafts
USN heavy cruiser catapults
24" and 36" searchlights
Link to my ModelWarships build log.
---

© ModelWarships.com