HMAS Canberra at Savo
by Vladimir Karen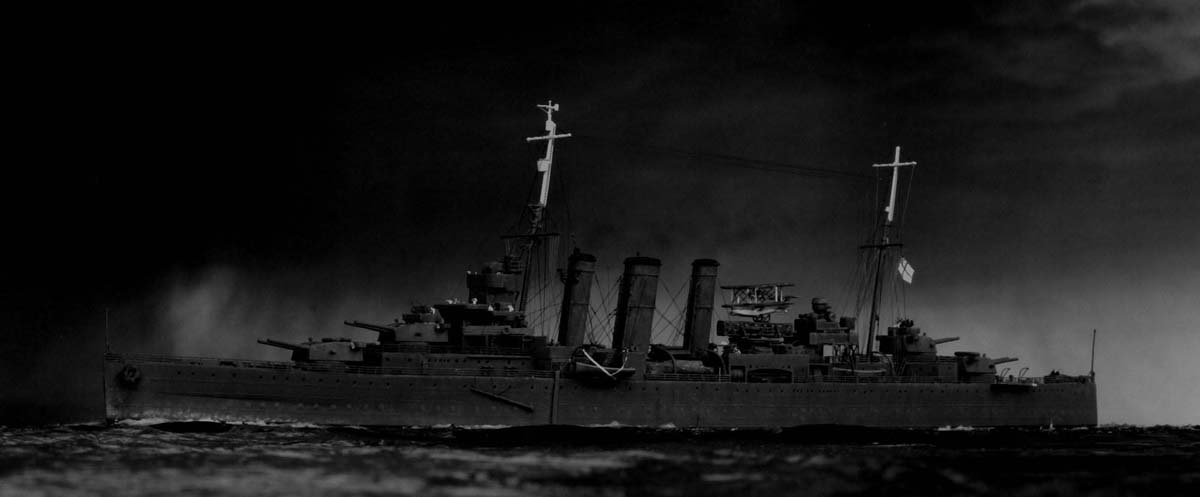 1/700 HMAS Canberra at Savo (Combrig)
75 years ago, the heavy cruiser HMAS Canberra lead the Southern Group of Allied heavy cruisers on guard off the invasion harbour at Guadalcanal after midnight on August 9, 1942, when she became the first target of a column of seven Japanese cruisers "crossing the T" of the Allies. She maneuvered violently to starboard but before she was able to fire her guns she was hit in a quick succession by at least 27 heavy Japanese shells to port and by 2 torpedoes to starboard, fired most probably by USS Bagley. Left burning without steam she was scuttled by US destroyers the next morning.

My build depicts Canberra just before becoming aware of the incoming threat, with only half of her guns manned to provide the necessary relief to the crew after another day full of action.

A detailed writeup of my build is available here.

Please see this link for more hi-res photos of my build.
---
Gallery updated 8/8/2017


© ModelWarships.com