HMS County Class
by Edward Jackson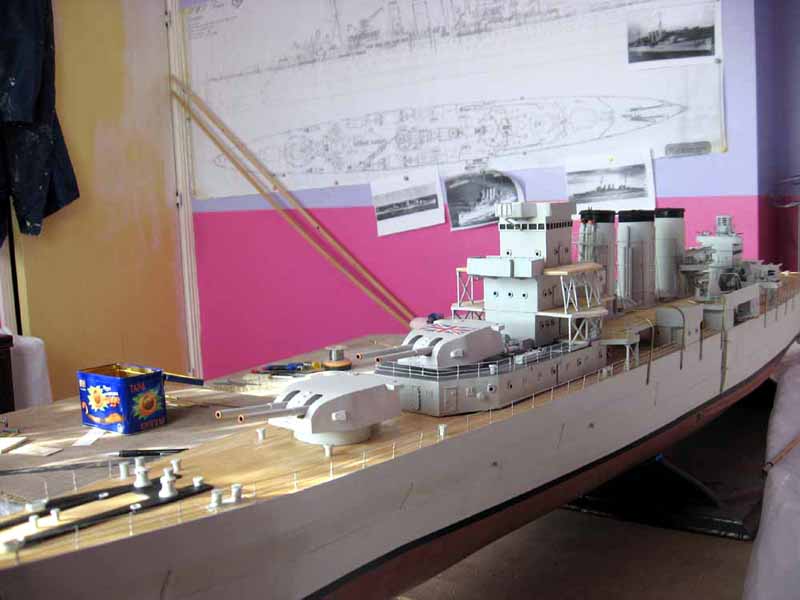 1/96 HMS County Class -In Progress (Scratchbuilt)
This model is built the original way, from drawings. The materials are brass, balsa wood and lime strip for plankings with a final skin of .003 marine ply.
The funnels made from loo rols.
I am hoping to complete by year's end, the get a few photos of her sailing in the sea off Swansea Bay Gower South Wales in the spring of 2008.
Depending how bad my eyes are, she is 6.8' long 9" wide with lights, smoke and sound.
06/01/08 New Images begin on page 3
---

© ModelWarships.com