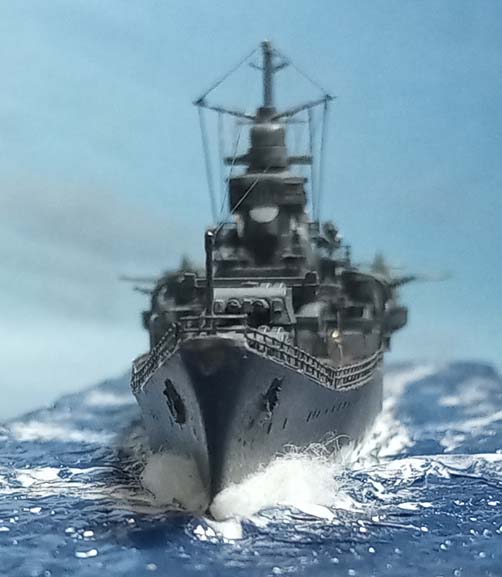 1/700 IJN Tone (Fujimi)
IJN Tone was a Japanese heavy cruiser with a peculiar design - all four gun turrets at bow and five hidroplanes. This model is
not very accurate and I´ve added some improvements like photoetched for railings and plane catapults. This model was ainted with automotive paints and acrilycs for small details. The Japanese marks on airplanes are hand painted.

---
Gallery updated 5/11/2021


© ModelWarships.com