IJN Mogami
by Anthony Kochevar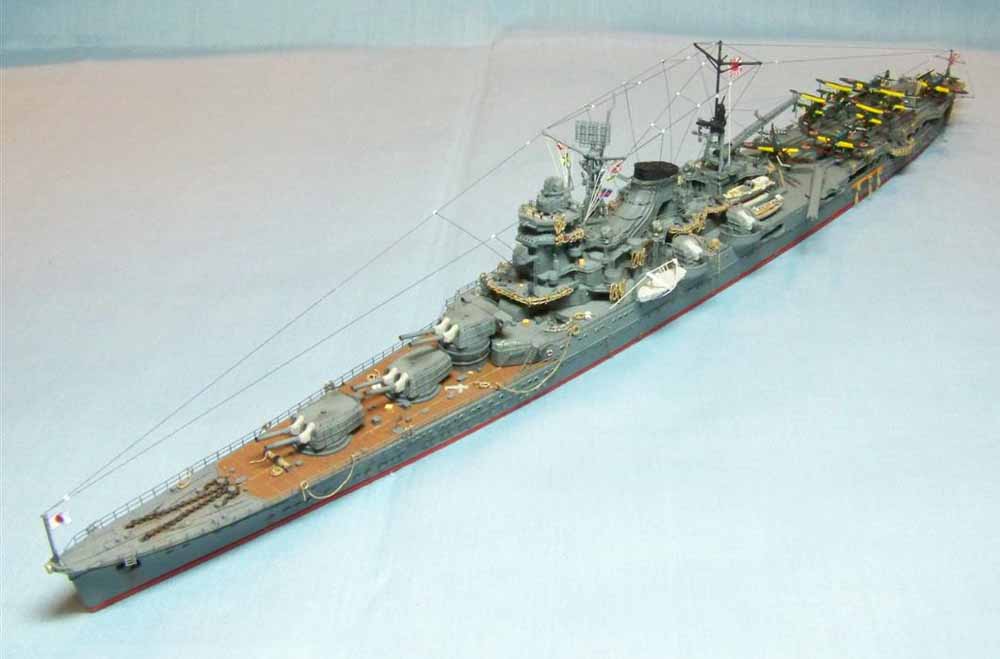 1/700 IJN Mogami 1944 (Tamiya)
The kit was easy to build with no real flaws. I decided to keep the anti-skid plate on the main deck instead of converting it to linoleum to concentrate on aftermarket parts.
Tomís Modelworks-IJN Aircraft Carrier Set A: Handrails and misc. other parts and scaffolding.
WEM-IJN Doors and hatches
Gold Medal-IJN Aux ship set: Aircraft trolleys and catapults.
Gold Medal-IJN Cruiser/DD set: Crane
Lion Roar-IJN Aircraft rail and turntable set: Flight deck rails.
FineMolds IJN Type 96 AA guns
Lots of stretched sprue, various styrene and 36 gauge wire.
It was painted with Tamiya IJN Kure gray from the spray can.
---

© ModelWarships.com