USS Reeves CG-24
by Jaime Campbell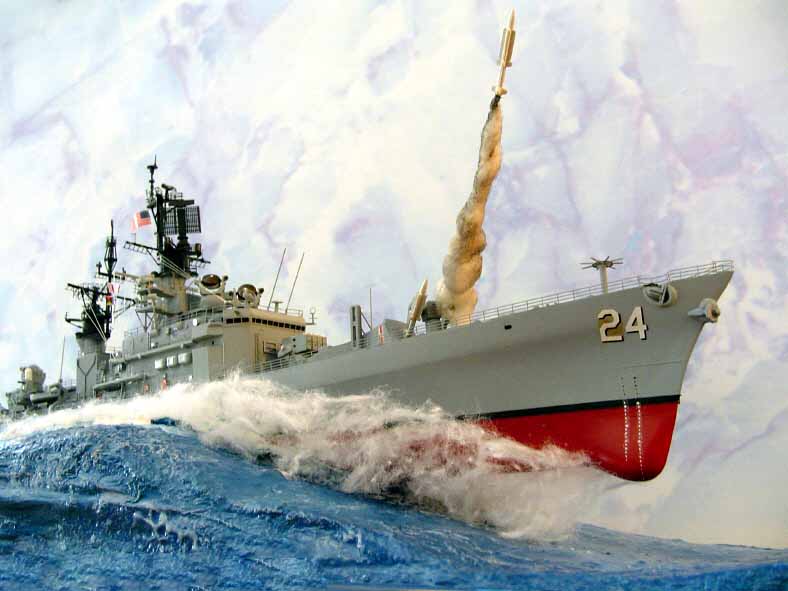 1/400 USS Reeves CG-24 Guided Missile Cruiser (Monogram)

See what happens when I finally buy a digital camera!
My latest attempt to make a good model out of the old Monogram HALSEY kit (1/400). I built her as USS REEVES (CG 24) in her final fitting out. I served on her from 79-81. She was the best ship, bar none! Now a home for fish, she was sunk in a HULKEX on June 1, 2000 off Queenland, Australia.
Between REEVES and CALIFORNIA, my first ship in the Navy, I saw the world on my first enlistment and it was a blast!
---

© ModelWarships.com