USS JOSEPHUS DANIELS CG-27
by Carl Musselman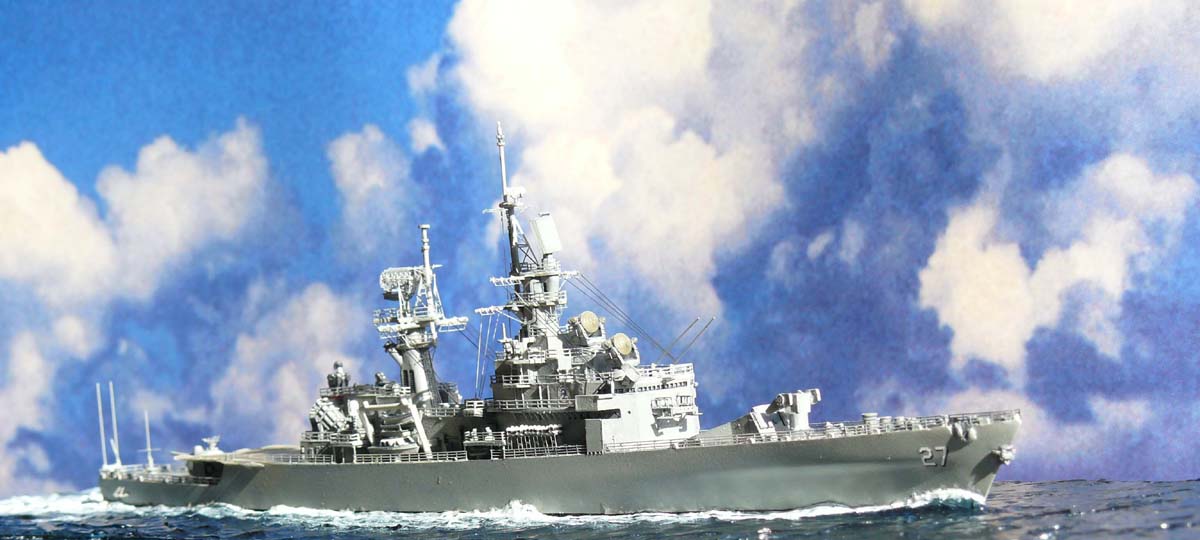 1/700 USS Josephus Daniels CG-27 (JAG)
JAG has provided just about everything one would need to complete the USS Belknap CG-26 kit into just about any of the Belknap class ships and their varying configurations except the USS Belknap, herself. The kit is intended to depict the ships of the class in their later-in-life configurations; i.e. early 1990's. The USS Belknap, having collided with the USS John F. Kennedy on November 22, 1975 and experienced extensive damage, was rebuilt and re-commissioned with multiple variations to her superstructure and overall appearance. So, the JAG kit does not reflect these modifications.

The kit does not, however, include any PE railings so, I used GMM and Tom's PE 3 and 2 bar rails. I added the double antenna mount on the fantail along with the other antenna, there. There are no vertical ladders molded into the parts, which is nice. However, I didn't bother to add PE vertical ladders to my model. I added homemade DESRON 2 decals to depict the Josephus Daniels in her 1992 appearance.

Vertical surfaces and hull are Model Master Acrylic Neutral Gray and the decks are Gunship Gray with Engine Gray non-skid patterns. I added a dusting of tan and olive drab pastel chalk to the helo deck and the safety nets.
---
Gallery updated 2010


© ModelWarships.com