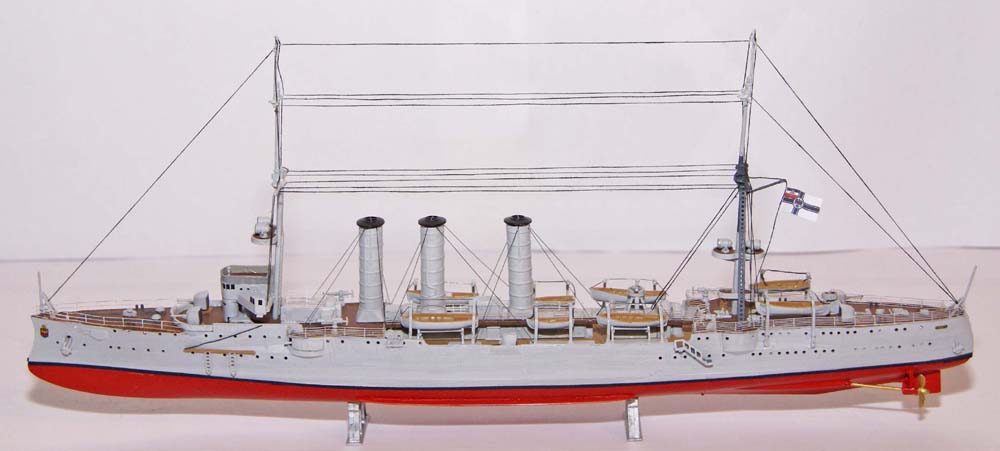 1/350 SMS Emden (Revell)
This is one of the 2 ships in the recently issued Revell double kit of SMS Dresden & SMS Emden, the famous WW1 German light cruisers. At the start of the war Emden formed part of the German East Asiatic Squadron but was soon detached to stalk the shipping routes of the Indian Ocean. She quickly became the scourge of the Allied navies. While attacking the British radio station on Cocos Island she was finally caught on November 9, 1914 by the more heavily armed Australian cruiser HMAS Sydney and destroyed.

This is a nicely detailed kit which goes together nicely. The parts are small and need careful handling but the final result is rewarding. To enhance the model I used WEM photo etch railings. The model was painted by hand using Tamiya acrylics.
Tom Singer
---
Gallery updated 3/14/2017


© ModelWarships.com