USS Saratoga CV-3
by Martijn Janssen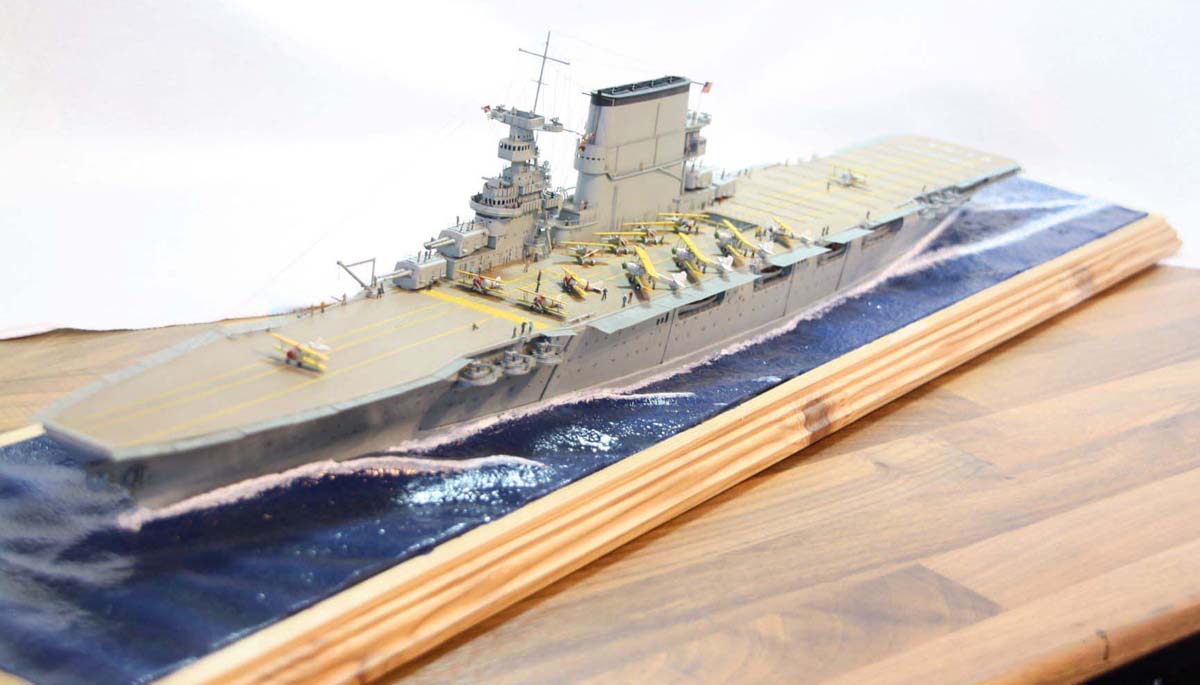 1/350 USS Saratoga CV-3 (Trumpeter)
This kit started out as a shelf queen. I picked it up cheap but lost interest in it. I tried to sell it on multiple occassions but couldn't find any buyers. So I started this without much ambitions.

The build took me close to 18 months on and off. My kit suffered from a warped hull, which caused fit issues with the deck in all directions. This took quite some work to fix. I used the Gold Medal Models set for the saratoga, a tamiya crew set and the north star US sailor set.

I used this project as a learning build, it was the first time I had to fix issues with a kit, the first time I used crew figured and the first time I equipped a ship with rigging. I can recommend everyone to do a project like this where your not invested to much and can try new things.
---
Gallery updated 6/13/2020


© ModelWarships.com