USS Monterey CVL-26
by Tyson Tu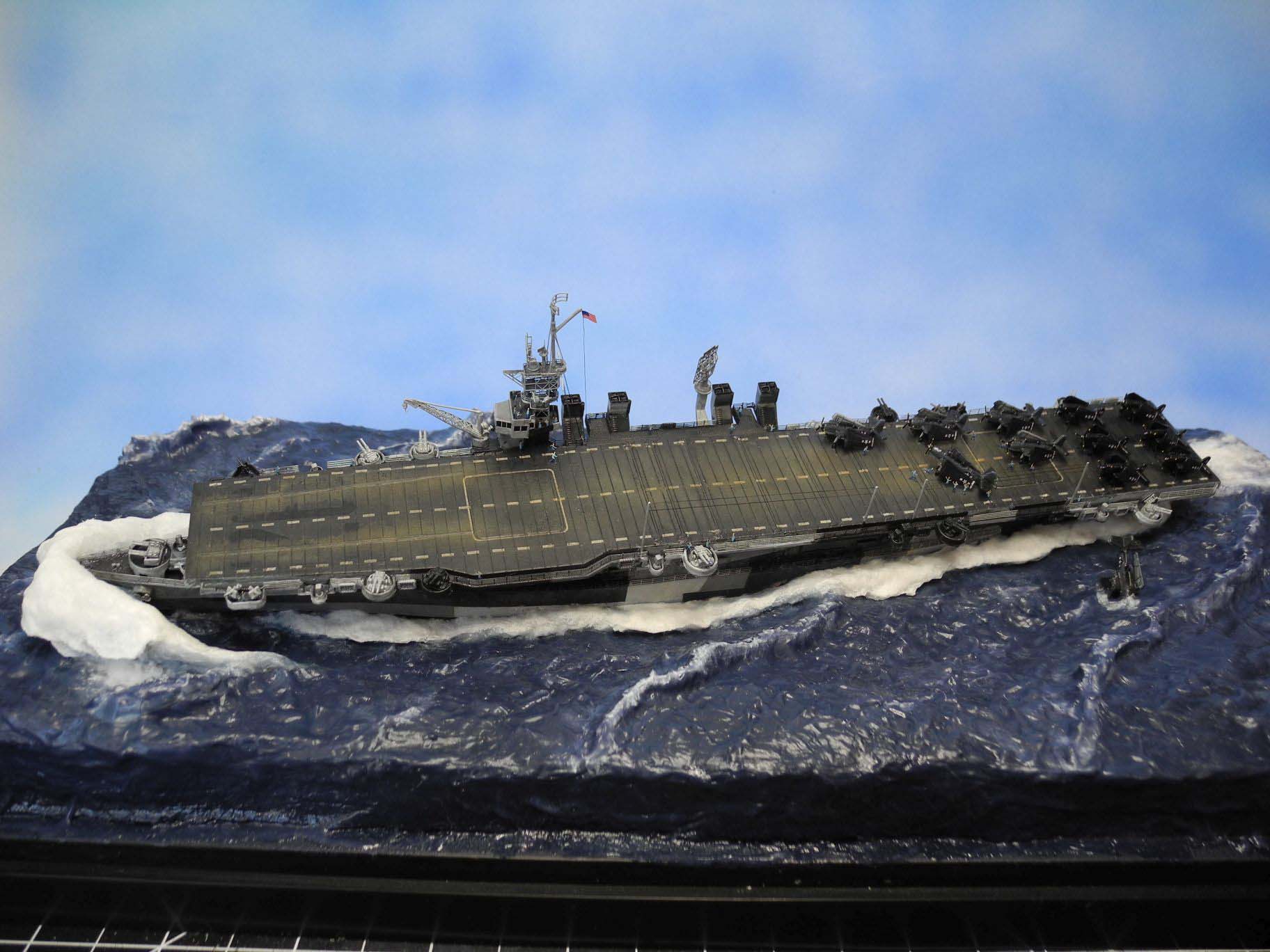 1/700 USS Monterey CVL-26 (Dragon)

In December of 1944, Task Force 38 was caught in the Philippine Sea attempting refueling operations when a typhoon ("Cobra") hit the fleet and caused enormous damage over the course of two days, sinking three destroyers, damaging a number of other ships, and sweeping dozens of aircraft off carriers.

USS Monterey was one of the light carriers of Task Force 38.1 that was caught in the storm, and suffered major hangar deck damage from planes careening around the deck after getting loose from their moorings.

I've modeled her in stormy seas with a heavy roll (similar to photos of the USS Langley from the same storm). There's a bit of activity on deck as sailors try to keep another bomber from going into the deeps.

Built from the Dragon USS Belleau Wood kit with generic railings and figures, AK mega-thin rigging, and scratch-built details from scrap PE and styrene (stretched and otherwise). Water effects done using air drying clay for the base foundation waves with acrylic gel medium, matte varnish, and cotton for final layers.
---
Gallery updated 7/27/2023


© ModelWarships.com