USS Gerald R Ford CVN-78
by Luqmanul Hakim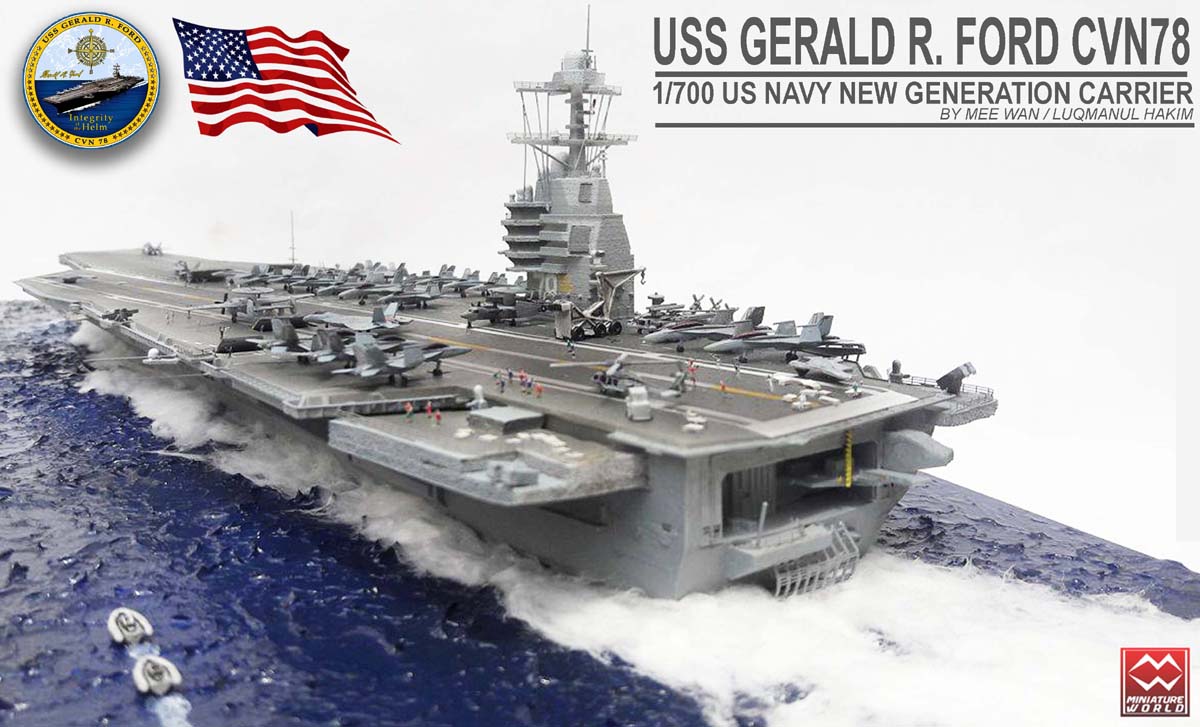 1/700 USS Gerald R Ford CVN-78 (Conversion\Scratch)
The Overall model kit: Since the Gerald Ford class carriers are still not manufactured by any model kit company the parts are used from various sources to complete the overall new generation US. Navy carrier. The main hull is used using Trumpeters USS Abraham Lincoln while the main island is pre order by Shapeways 3D Printed while other resin components such as F-35C and crew are installed.

The Build: The main body of the Gerald ford has certain various differences in terms of the structural positioning of the deck elevators , The reduction of elevators caused certain modification on the deck and upper hull section. The island is totally printed via epoxy material which is then attached to the carrier deck to resemble the Gerald Ford carriers. Other components are PE railings , netting , Eduards pre painted crew and F-35C and UAV's as the carrier airwing to be placed on the deck as the diorama scene. Custom water based is by using modelling paste and liquetex solution for the shiny water look. Other features are basic lighting LED installed in the hangar deck and mild weathering is applied as the carrier is its infant years as of 2017.

Final Conclusion: Overall its not always easy to build a none existing model giving very limited information regarding its pyhsical form , however due to the give circumstances I am satisfied with the overall result and hope to build more scratch build carriers in the near future.
---
Gallery updated 2/24/2017


© ModelWarships.com