Russian aircraft carrier Kuznetsov
by Stéphane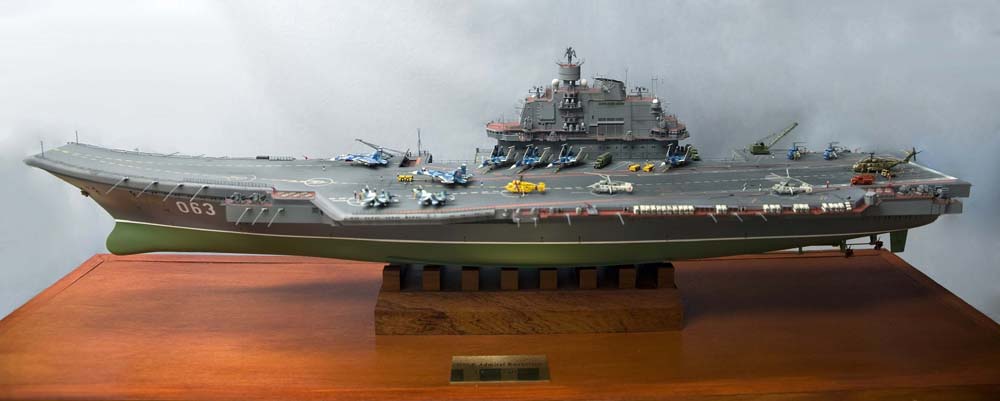 1/350 Russian carrier Kuznetsov (Trumpeter)
The Trumpeter's Kuznetsov, with extra photo etched parts, was very interesting to build. I added lights in the lower deck (all the hangar in fact, which is not included) and for the island.

The whole aircraft carrier and planes present nice varied colors. I chose a green hull, after having seen by myself warships in St Peterburg with such green hulls.

Photo etched parts are always necessary for such model; it is particularly true for this one, because of the numerous antennas: at the end, it was more a jackstraws than a ship model!

A you tube video shows the deck in action : few planes seem to be present; I developed then the helicopters versions...
---
Gallery updated 1/17/2017


© ModelWarships.com