USS Barton DD-599 Oct. 26, 1942
by Fred Branyan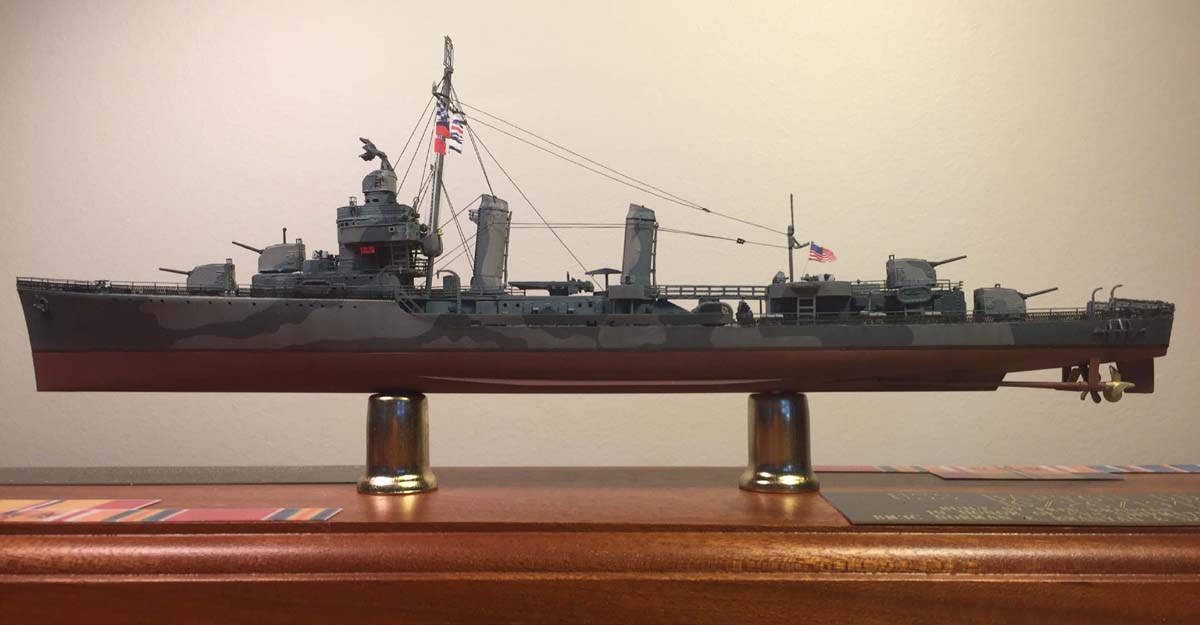 1/350 USS Barton DD-599 (Dragon)
This is the same kit that I built featured here. Shortly after I built that kit I learned that the ship was repainted before it left the US. No photos of the new paint job showed up until these photos appeared on this site at the following locations— here, here, here and here.

The last two links above are the best for anyone else trying to build a model of Barton. The photos I used to try to duplicate the camo scheme are featured with the model photos.

The only difference in after market kits from the prior build is the use of 3D Model Parts 20mm guns with PE shoulder grips from spare PE. Rigging from mast to mast and the signal lines are EZ line. All other rigging is Albion .004/1mm nickel silver rod.

The red life ring on the port side forward 20 MM gun bulkhead is to mark the location of the 20 MM I think James Johnson was serving as gunner on when the ship was sunk. I added it after most of the other photos were taken.


Aside from the information above, please see the explanation of why I built this kit at the first site at the top of this write up.
Fred Branyan
---
Gallery updated 10/26/2017


© ModelWarships.com