HMS Lamerton L88
by Shaun Garnham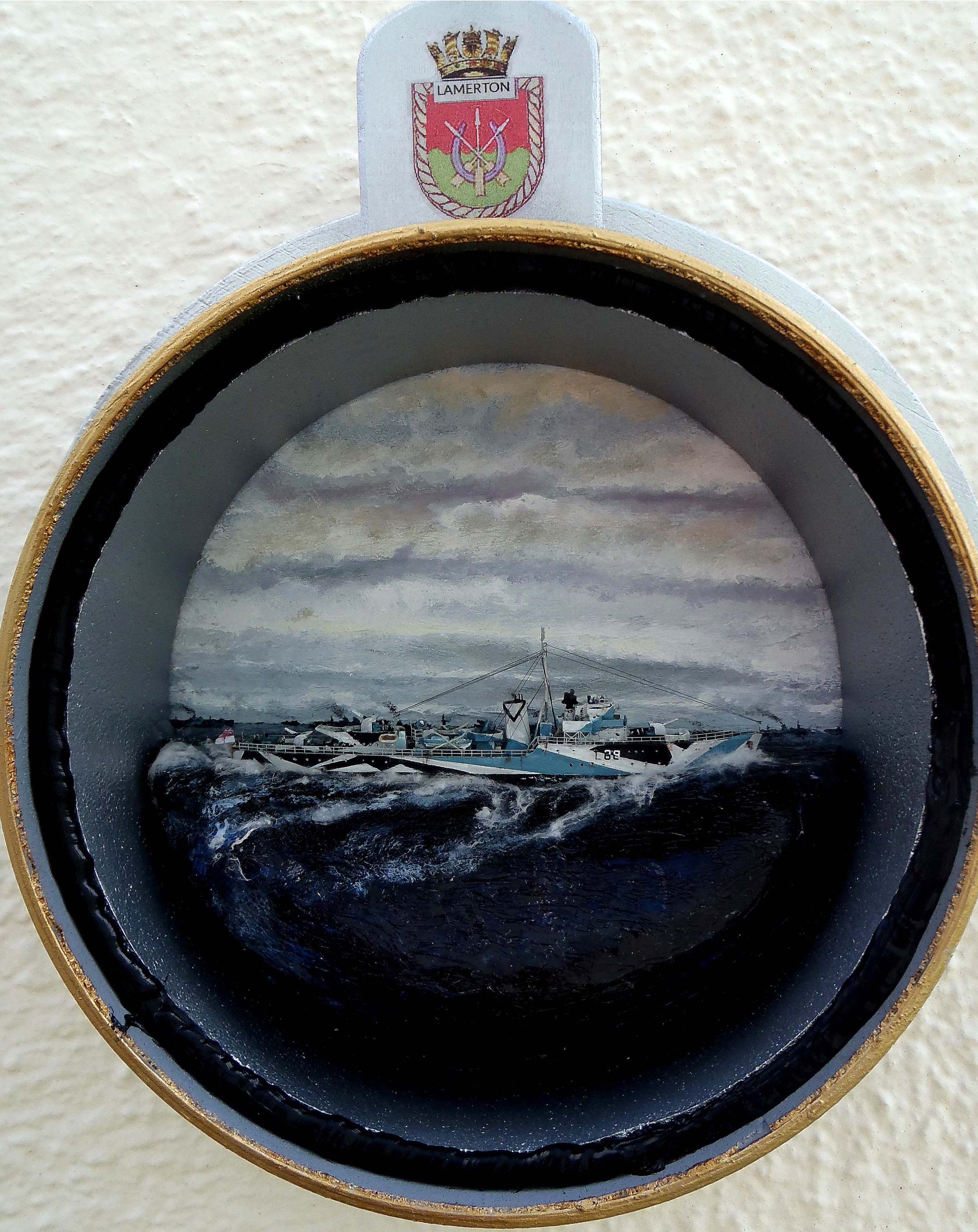 1/700 HMS Lamerton L88 (IBG Models)
This multimedia picture is a representation of HMS Lamerton a Hunt class II Destroyer, Commissioned 16th August 1941 and Sold to India in 1953. She is shown here in an Arctic Convoy with the Merchant Ships in the Background.

The idea was to have the Sea black (witnessed this Myself past the Arctic Circle) and white cloud blanket to reflect the cold lifeless bleakness and Danger of the route, with the Ship to be the most colourful thing in the picture. This morphed as the small picture progressed as even when seemingly uniformally bland and lifeless, if you just stand and stare at the Sea and Sky (as I do all too often) there are in fact plenty of colours and life. Will have to revisit Arctic Convoy theme again as picture too nice, Nature can cause damage and kill all too easily in this environment without the need for the aid of the enemy.

I was impressed with the IGB model, the detail for the size and cost was IMO brilliant, obviously My painting technique loses this hard work that IGB and other model manufacturers undertake.

---
Gallery updated 8/9/2023


© ModelWarships.com