HMS Sheffield D80
by Shaun Garnham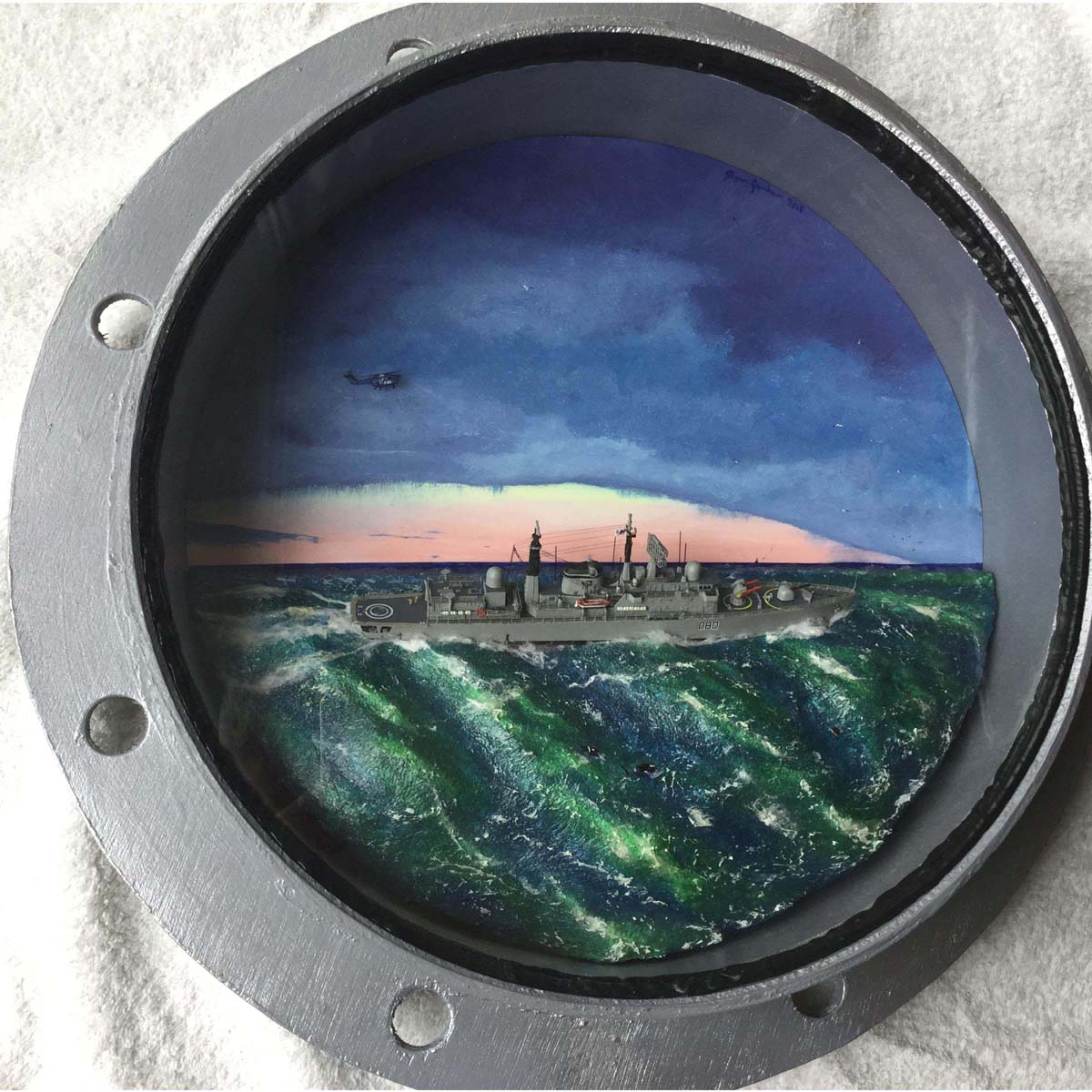 1/700 HMS Sheffield D80 (Dragon)
My first attempts at 1/700 Ships not too good, really bad in fact but as just Ships I had served on not a problem. After making 3 I started to run out of places to put them - not that many spare flat surfaces or shelves.

I had the idea to turn the Ship from a horizontal desk/shelf type display into a wall hanging picture, not a new idea as many pubs have wooden type ones. Tried various shapes and methods but have now got a few that are OK and based on Portholes. The "picture" of HMS Sheffield obviously round with a diameter of 430mm and protrudes 100mm from the wall, and was first one made of this shape. I did not serve on this type of Ship but just got the Kit. Picture has just Sea and Sky plus added 3 Orca's as like wildlife and makes it more interesting.

This was made 12th April 2018, My apologies for the late submission but was not certain if idea allowed, plus the photographs are not great as 2mm picture glass protects the model and picture from dust but causes a few problems getting images.
---
Gallery updated 5/10/2019


© ModelWarships.com