S-100
by Matthias Pohl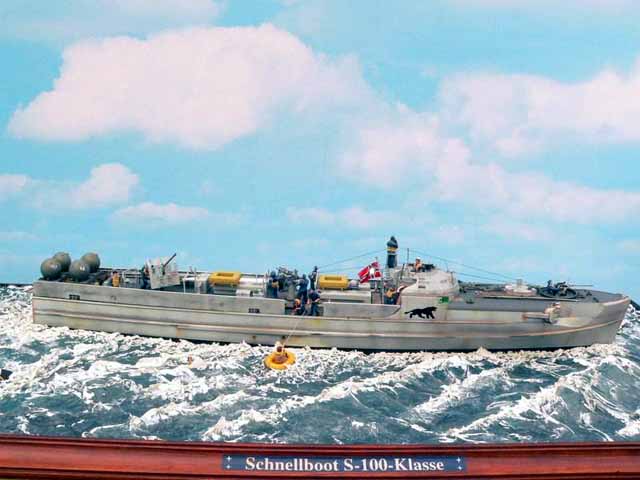 1/72 DKM S-100 (Revell Germany)
To the Revell kit of the S-100 class S-Boat the Eduard PE-parts were added. Figures came from Hecker & Goros and from CMK. Some CMK figures are from the US Gato class series and were transformed to Kriegsmarine personnel by changing the heads and slightly re-building the uniforms. The floating mines are from CMK too.
The sinking plane is a 1/72nd kit of the Airfix Beaufighter TF.X. It's the cheapest kit you can get, not the best or most detailed for shure because of its age, but it seems enough for me to depict a scene in the english channel, about 1944 after the D-day.
The boat got some washing and drybrushing, in addition with some Tamiya pigments.
The diorama base (66 x 30 cm) has been sculped first with painter's filling, to get the main shape of the waves. Then painting and afterwards the additional shaping with clear silicone.
---

© ModelWarships.com