The Irish Navy in the Suez Canal
by Kieran Griffith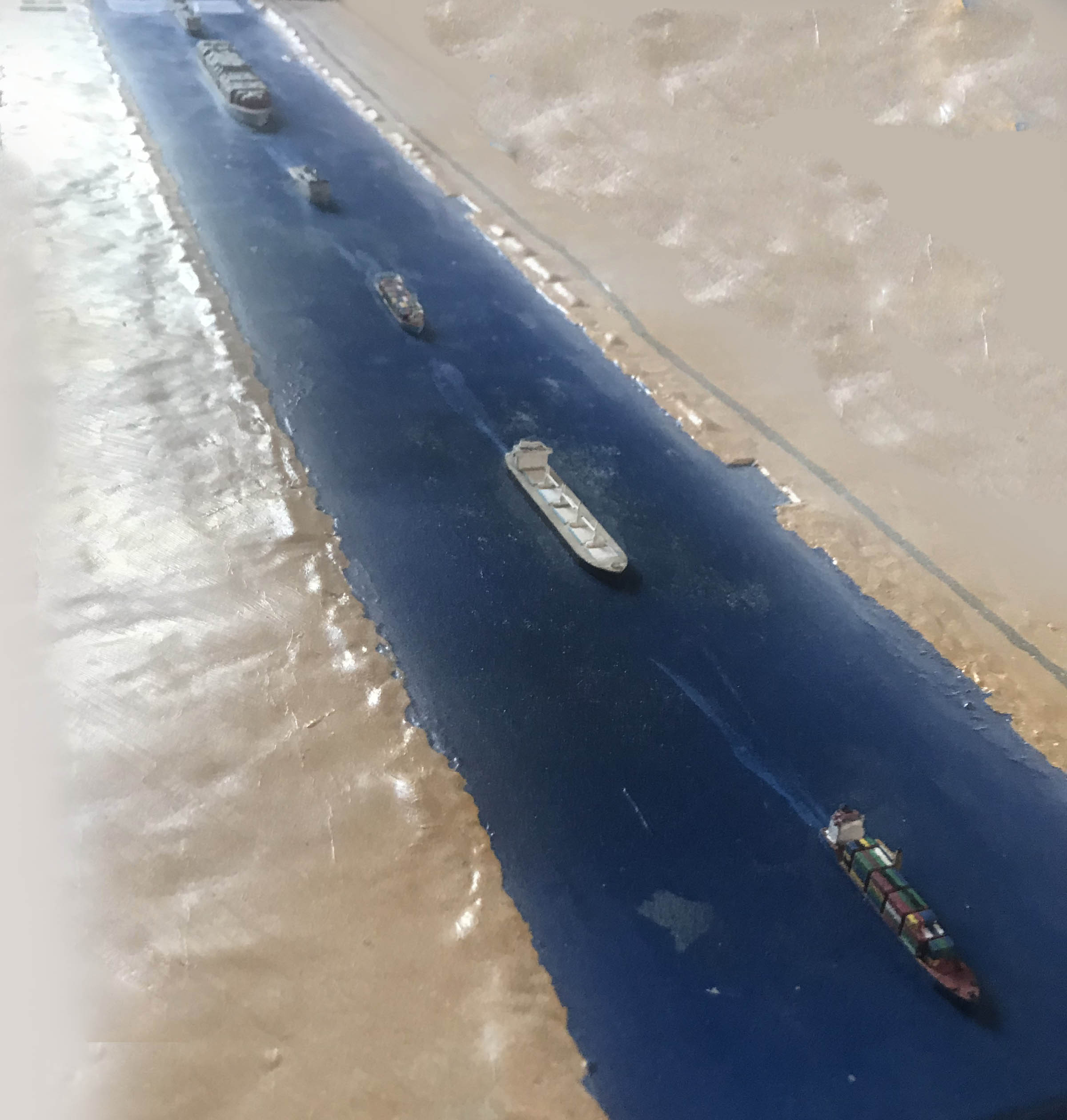 1/2400 The Irish Navy in the Suez Canal (Shapeways)
1/2400 Irish Navy in the Suez Canal 2030, Shapeways/Objects May Appear.../ Dutch Fleet Naval Miniatures



The Irish Navy has been trying to get the government to purchase a multi-role vessel to use on UN Peacekeeping Missions for more than a decade now and, at first, they were looking at a Danish Navy assault ship, of the Absalon Class. That was a bit too much for the MOD, budget wise, so they then decided to get a ship similar to the HMNZS Canterbury class and even sent some observers to inspect the craft in person. It was a conversion of a North Sea ferry design. The idea then was to get another ferryboat and convert it for themselves. This idea is still too much for the government so stomach so I am guessing that they might try to buy the HMNZS Canterbury second hand. This is more plausible since it has proved to be inadequate to deal with the heavy seas of the Pacific Ocean even after conversion and since it would not be the first time that Ireland has bought second hand warships from New Zealand (The Lake Class inshore patrol vessel for the Irish Sea.) that couldn't cope with the rough seas of the Pacific.

All of the miniatures are from the Shapeways company Objects May Appear… except for the giant container ship which is from Shapeways Dutch Fleet Naval Miniatures. They require no assembly unlike GHQ models so they need a bit more effort to paint. When I first built this diorama, several years ago, I had put in an Absalon Class ship (also from Objects May Appear…), only this year I swapped it for the HMNZS Canterbury. I plan to add some tugboats to the diorama in the future.

About eleven years ago I made an Arii model of the Sunflower Japanese overnight car ferry that I converted in to an MRV and named it as the future Irish MRV LÉ Dagda. You can see it on the Modelwarships.com website.
---
Gallery updated 7/9/2023


© ModelWarships.com