HMS Marigold K87
by Shaun Garnham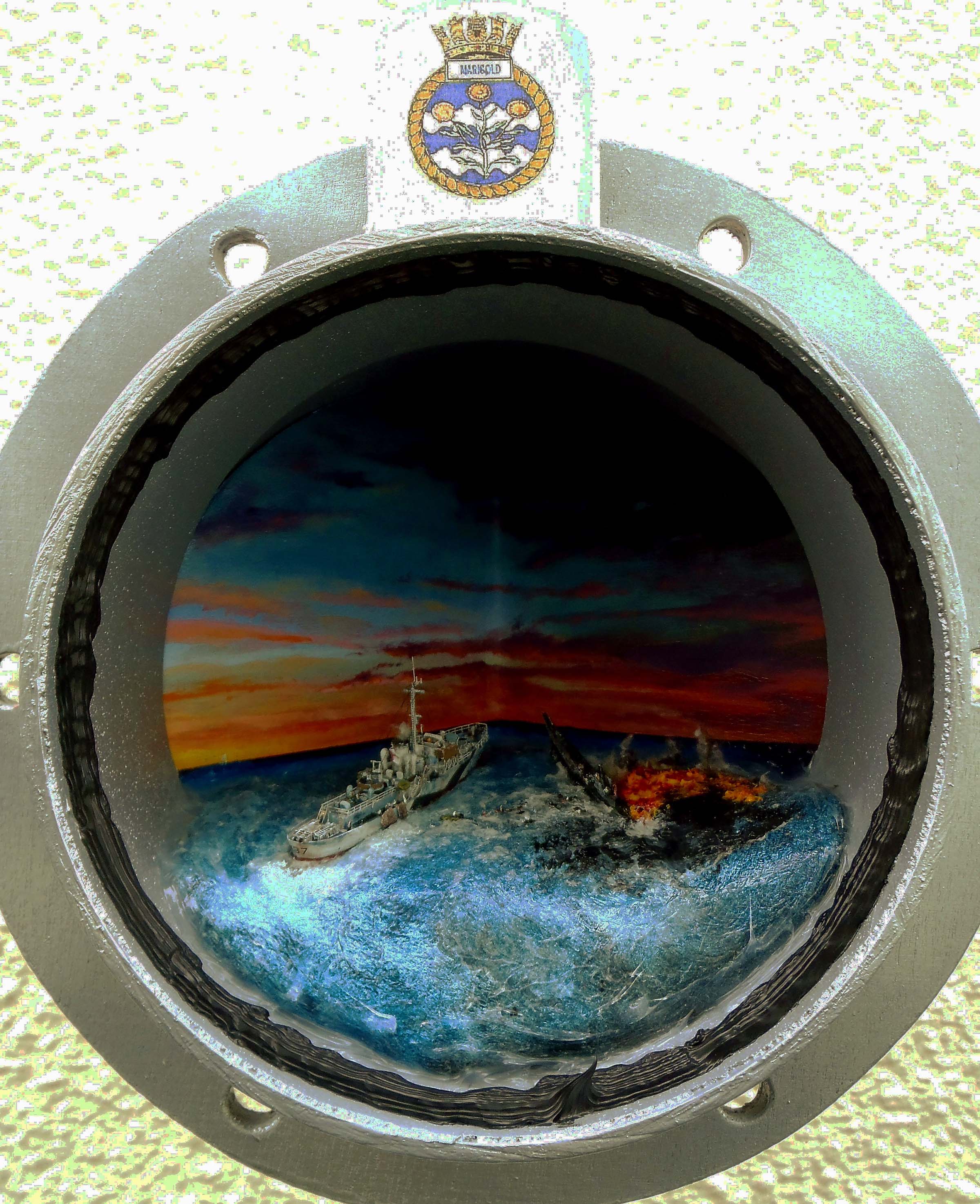 1/700 HMS Marigold K87 (Atlantic & Flyhawk Models)
This multimedia picture is a representation of HMS Marigold, a Flower class Corvette, Commissioned 28th February 1941 and Sank off Algiers on 9th December 1942 with the loss of 40 crew. Also U433.

Atlantic model superb, a lot of detail, good resin parts and etch which I would recommend personally. The submarine is a Flyhawk model representing U433, again another cracking piece of work from Flyhawk, who's models I also thoroughly enjoy and have impressive detail in the plastic, not that you can see much in any of My type of picture's.

I like the idea of utilising the corner of a room as it is dead space where pictures do not hand also allowing a different view of the Ship. Main mistake is not putting more of a curve between the wooden 90 degree pieces so the Sea looks flat from all the various angles (instead of coming to a point).

My Wife picked the Corvettes name, I picked the topic, which is where it evaded a torpedo attack by U433 on 16th Novemger 1941, then sank the Sub and picked up survivors.

---
Gallery updated 3/27/2023


© ModelWarships.com