HMS Russel F97
by Shaun Garnham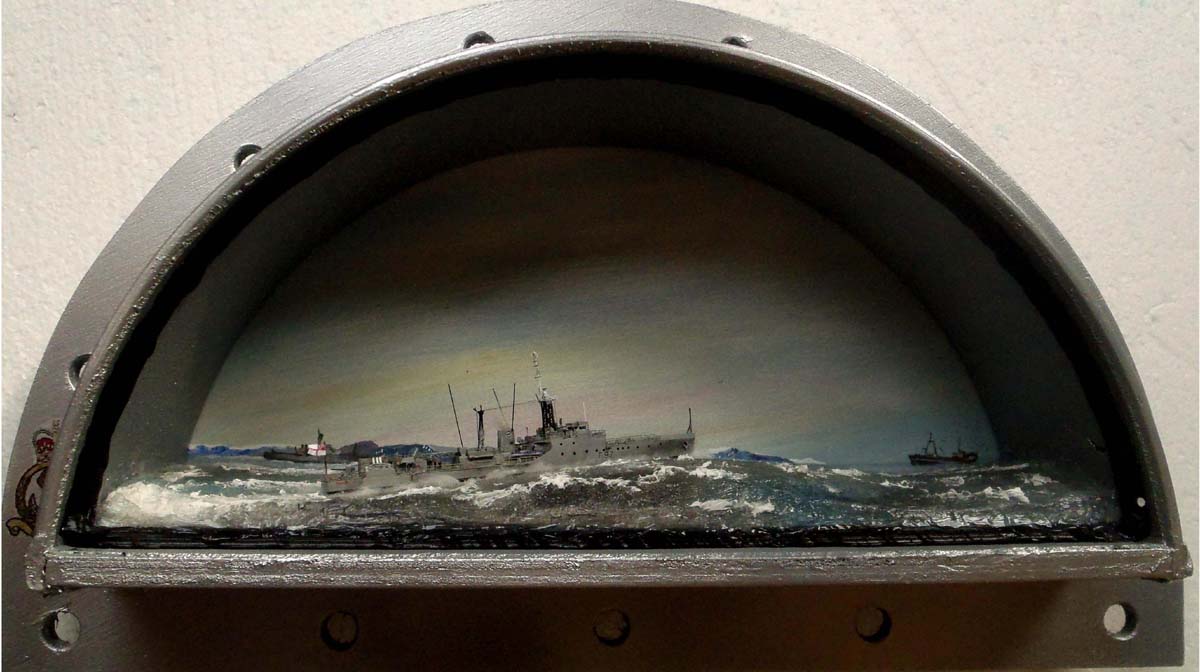 1/700 HMS Russel F97 (MT Miniatures)



This multimedia picture is a representation of HMS Russel F97 a Blackwood class Frigate, shown here racing to intercept ICGV Ęgir which was trying to interfere with a British fishing trawler on 4th September 1960 during one of the 3 COD Wars.  Background land artistic license.


I really enjoyed this MT resin ship, I removed the resin bits I did not want to change it so it resembled a particular picture of Russel, then just added plastic spare bits from My cache.


This came out of some primer on the wood and then an oil wash, you can see the wood grain, but then when I came back to get some paint on, it reminded Me of the North Atlantic, so I left it as it was.  Iceland and the Cod Wars sprung to mind from the News when I was a lad.  Iceland well worth a visit, striking Country sitting astride two tectonic plates and nice people, both the ones you meet and the invisible ones (folk stories).  Decided on Russel as that Ship was alongside HMS Sultans Harbour Training Ships in 1985, in a sorry state and out of bounds when I was on them.  Plus, on a personal note, everytime I come across the name Russel it reminds Me of a school friend, stood rowing rental boats with one oar in Torquay Harbour in Summer's long since past, who unfortunately committed suicide (no one knows why).  Nothing to do with the actual Ship or modelling, just a crystal clear fond memory the picture nudges Me toward.
Shaun Garnham
---
Gallery updated 5/31/2021


© ModelWarships.com