K Class Airship
by Robert Issa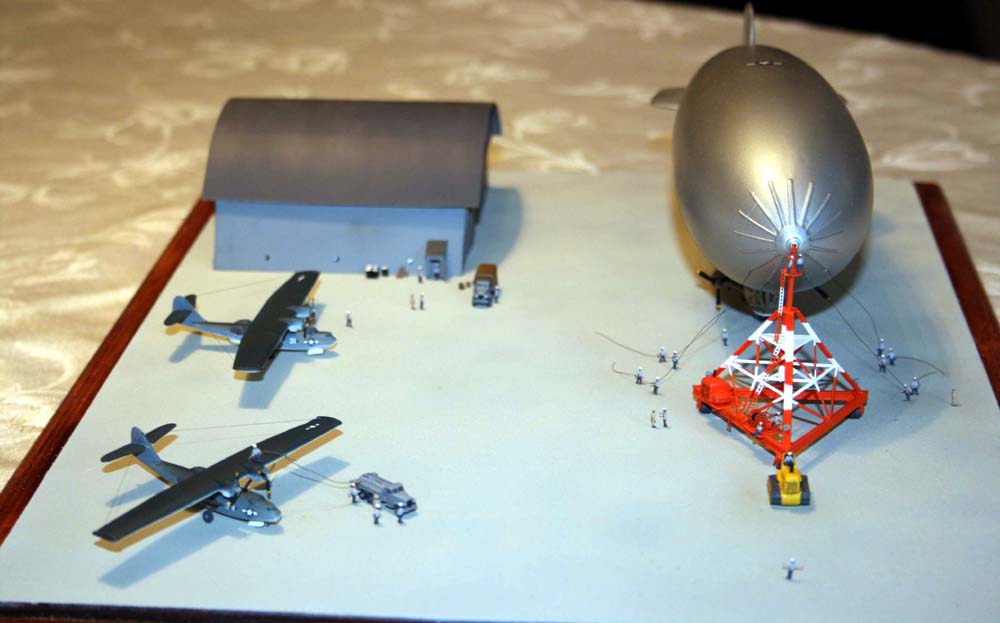 1/330 scale K Class Airship (Glencoe)
The K-class airships was a class of blimps (non-rigid airship) built by the Goodyear Aircraft Company of Akron, Ohio for the United States Navy. These blimps were powered by two Pratt & Whitney Wasp nine-cylinder radial air-cooled engines, each mounted on twin-strut outriggers, one per side of the control car that hung under the envelope. Before and during World War II, 134 K-class blimps were built, configured for patrol and anti-submarine warfare operations and were extensively used in the Navy's anti-submarine efforts in the Atlantic and Pacific Ocean areas.

The diorama depicts a K Class airship being readied for a mission over the Atlantic. The airship is from squadron ZP-11 operating out of the Naval Air Station in South Weymouth, MA during the war years.

The kit is GLENCOE's 1/330 scale blimp and the vehicles and figures are from L'ARSENAL. I scratch built the mooring mast as I did not care for the one provided in the kit, using only a few of the details.

---
Gallery updated 11/7/2016


© ModelWarships.com