ETV Waker
by Wim Verbist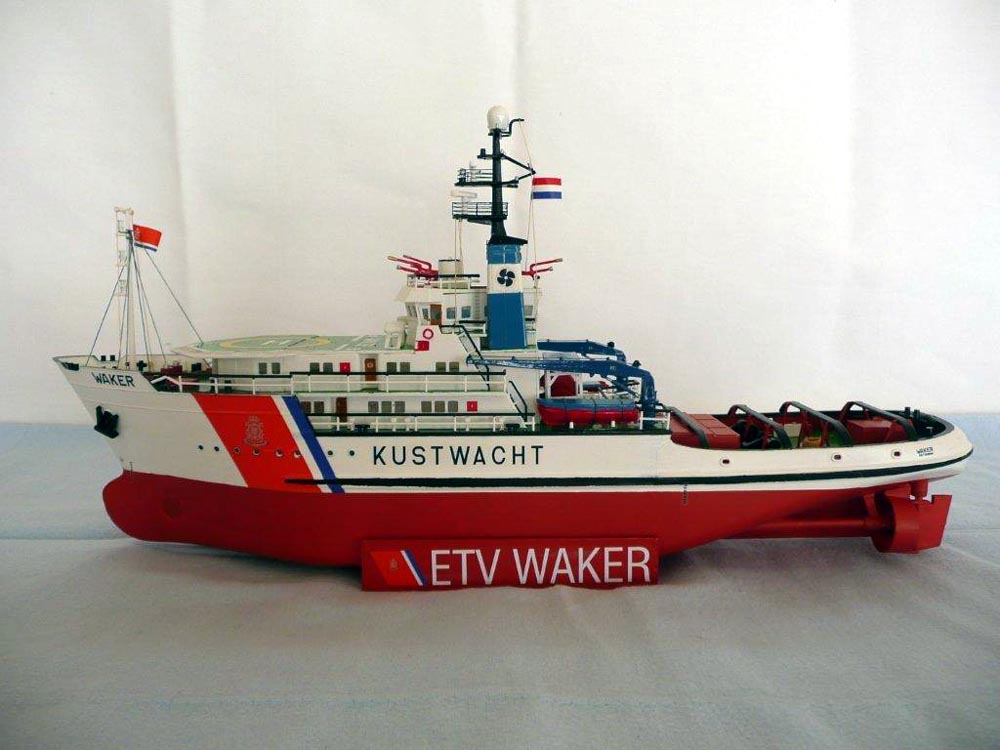 1/200 ETV Waker (Revell Germany)
The original kit was the ocean going tug "Smit Houston" and Revell added 2 strips with additional parts of the Coast Guard Emergency Towing Vessel ETW Waker, such as the helideck and the extended superstructure on the fo'csle. I choose to install the original Revell railings but added MGM railings on the platforms of the christmas tree. The liferaft construction on the aft maindeck should have been installed on the starboardside but then the winch would have been "inoperational", so I put it on the port side. Moreover, pictures of the Waker, in her last year of action (2010), showed such a construction as well on the port as on the starboardside. I also could not resist to add an original Smit Houston lifeboat.
The kit was fun to make and kept me busy after work, when time was available, during more than 4 months (my garden is competing with my modelling…). The decals are very nice and detailed up to the manufacturer of the radar scanners. Pity however that the anchor chains were not included and I'm still looking for chains in a similar scale.
All together a beautifull, fairly detailed and colourfull model and a nice attribute to the collection.
---

© ModelWarships.com