Schnellboot S-100
by Anthony Kochevar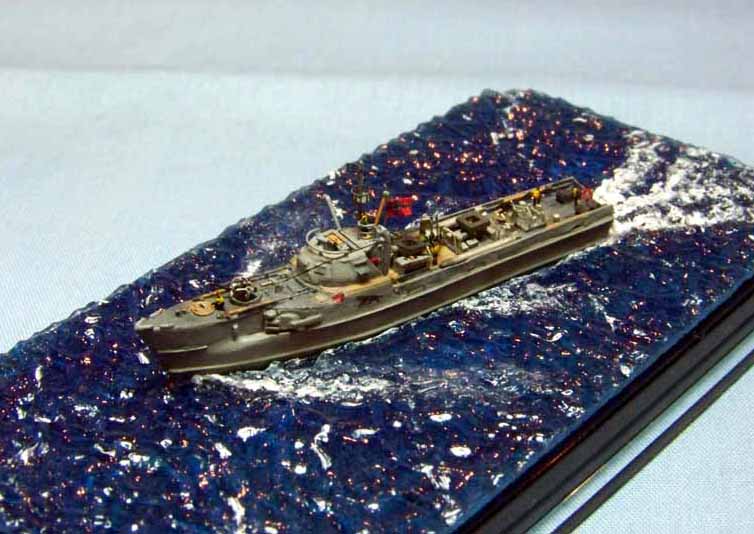 1/700 Schnellboot S-100 (Scratchbuilt)
This is a scratchbuilt Schnellboot S-100 I used a few photos online as reference some might not of been of the S-100 so accuracy will not be perfect. After I got well into the build I realized the bow shape and size was off but it was too late to correct.
The model is made mostly out of Evergreen .13mm sheet styrene and several other styrene shapes. The tan colored "wood" on the deck is paper that I carefully scribed planks into. Photoetch is spare cut up IJN railings, USN AA guns, and various sizes of wire and stretched sprue. Canvas over the side railings is candy foil. Figures are from Flyhawk, fattened up with a bit of white glue.
This was my first scratchbuild but I think it turned out okay, barring a few errors.
---

© ModelWarships.com