US-USSR Missile Display
by Paul Helfrich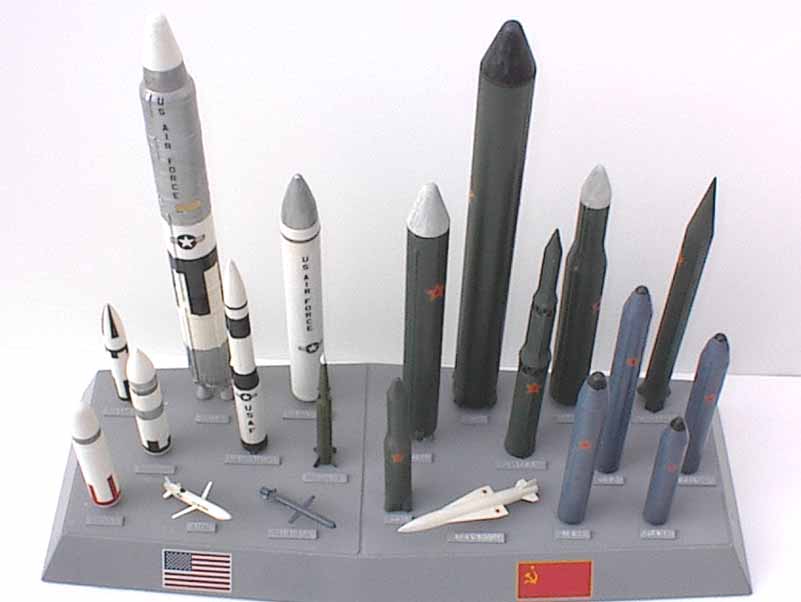 1/144 US-USSR Missile Display (Monogram)
This kit is an interesting relic of the Cold War. It's warship-related in that a good number of the missiles included were submarine-launched, including the US Polaris, Poseidon, and Trident missiles (see left foreground). It's interesting to note how much smaller and compact these US missiles are, compared to their Soviet equivalents (see blue missiles on the right side of the display).
Also interesting is the SS-4 Sandal MRBM, the one with the pointy nose cone toward the rear right of the display. That's the missile whose deployment in Cuba precipitated the Cuban Missile Crisis.
US ICBMs include the Titan (the tallest one on the left), the Minuteman, and the MX or "Peackeeper."
The kit appears to have been last released in 1984, but it can still be found on e-bay and at swap meets and sales.
---

© ModelWarships.com