British Power Boats 72'9" MGB 75
by Nathaniel Wordley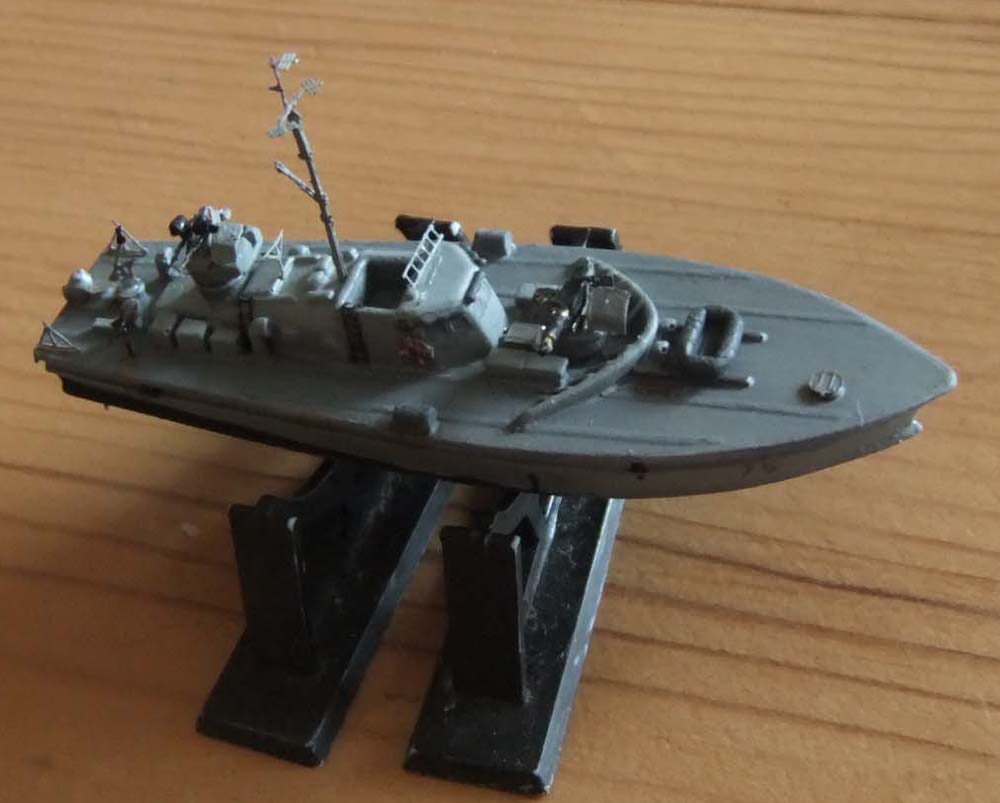 1/350 MGB 75 (White Ensign Models)
This is my build of the 1/350 BPB 72'9" from White Ensign Models which came last week. The 2 Pounder was quite heavily modified from the original kit, and so was the 20mm twin Oerlikon. Other than that it was mostly built out of the box, other than a ships wheel from WEM's MTB 624 kit. It was an excellent build, stressful at times due to the size of the parts but highly enjoyable, particularly the scratch building of the gun shields from brass sprue and the making of the twin Lewis mounts. I used watercolour for the rust effect, flour and water paste to fill bubbles and on the 2 Pounder and thin plastic rod for the 2 Pounder. Coastal Forces played a huge role in the survival of Britain through the Second World War, and despite their various shortcomings the motley collections of boats and armaments took their toll on the enemy, sinking 48 E-Boats as well as saving countless convoys from destruction, dropping agents along coasts from Norway to Italy, delivering torpedoes with more accuracy than the Submarine Service and sinking over 800 enemy ships, in addition to destroying 32 enemy aircraft and laying more mines than any other force.
MGB 75 is shown here as she was in 1942 while serving alongside Lt-Commander Hichens, a true hero of these perilous activities, and as such has an all grey scheme as won at the time. She has a Holman projector aft, a weapon which was found to be surprisingly successful for what it was, a grenade launcher to be used as an anti aircraft weapon, but of course was used for any other threats encountered. She has two twin Lewis guns, a Mk V powered twin Oerlikon mount and a powered Mk XV mount for the QF 2 Pounder Mk II, as well as a pair of depth charges.
An excellent build for those who like things in miniature or have an interest in the area, and not too difficult (this was the first model I have built for 4 years, and nothing major went wrong). Highly recommended.
---
Gallery updated 2012


© ModelWarships.com