Molniya Class Corvette. Project 1241.8 "Tarantul" with Uran missile system.
by Mike Shaw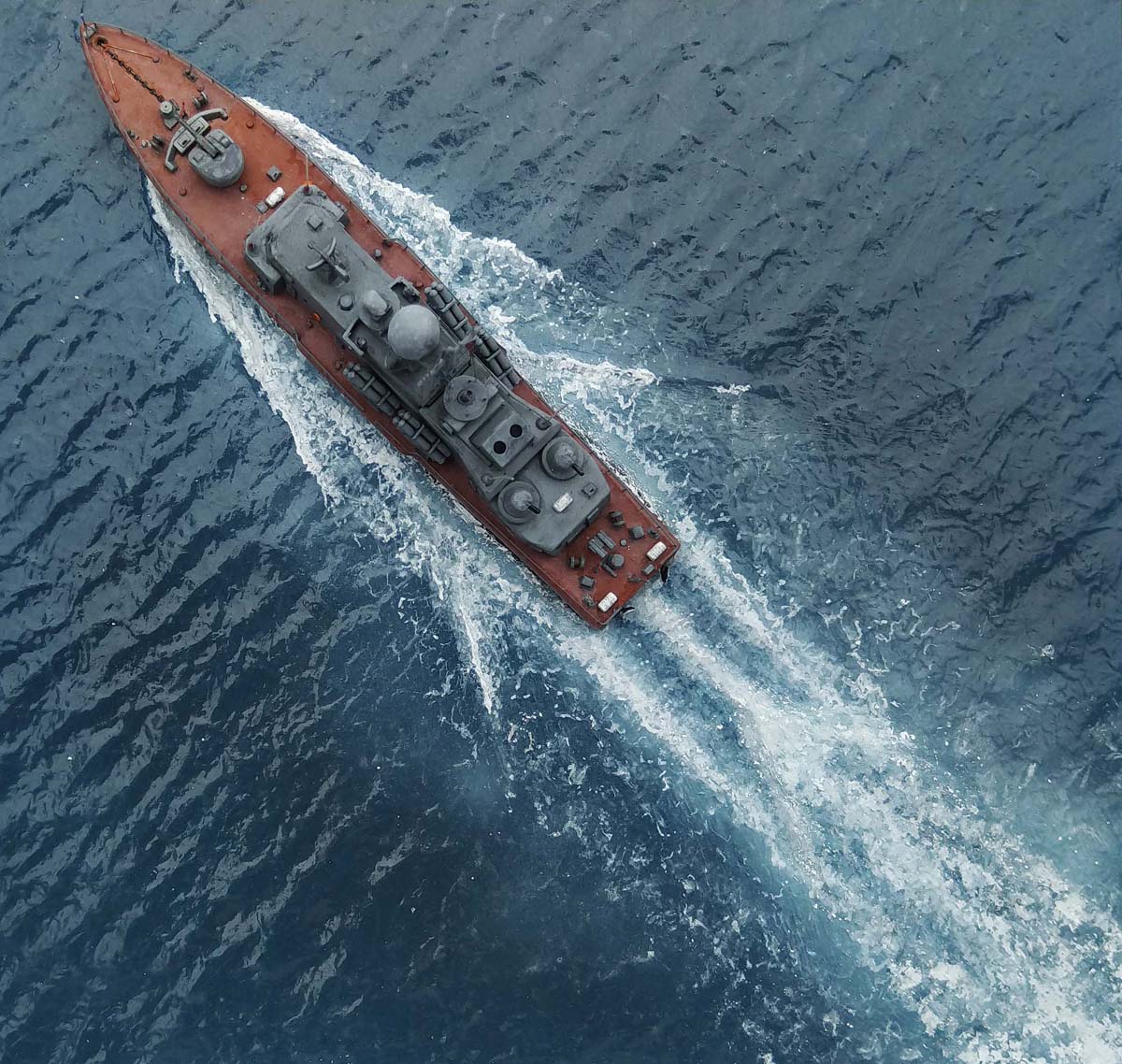 1/400 Molniya Class Corvette (Mirage)



This was an enjoyable build, mainly due to the necessity to modify and embellish. Doors, rope drums, flagstaffs, whip aerials, lifebuoys and other various bits added made with scratch materials and stretched sprue. Railings are "Alliance" 1/350 US small vessels 3-rail.




This is my 3rd effort at sea diorama and I'm really pleased. Very simple:- Blue foam, padlock hasp press (into foam-no clay), 2 X Mod Podge, my own Vallejo colour mix, 1 more Mod Podge, white paint mixed with Vallejo water effects- based on the excellent video by Studio Blue Ocean on You Tube (1/350 HMS Monmouth). Finally some clear silicon sealant for the disturbed water.




Please also enjoy submission by my pal Pedro Santos "Molniya Class PAUK".
Mike Shaw
---
Gallery updated 4/24/2021


© ModelWarships.com