IJN Kimikawa Maru
by Dan Kaplan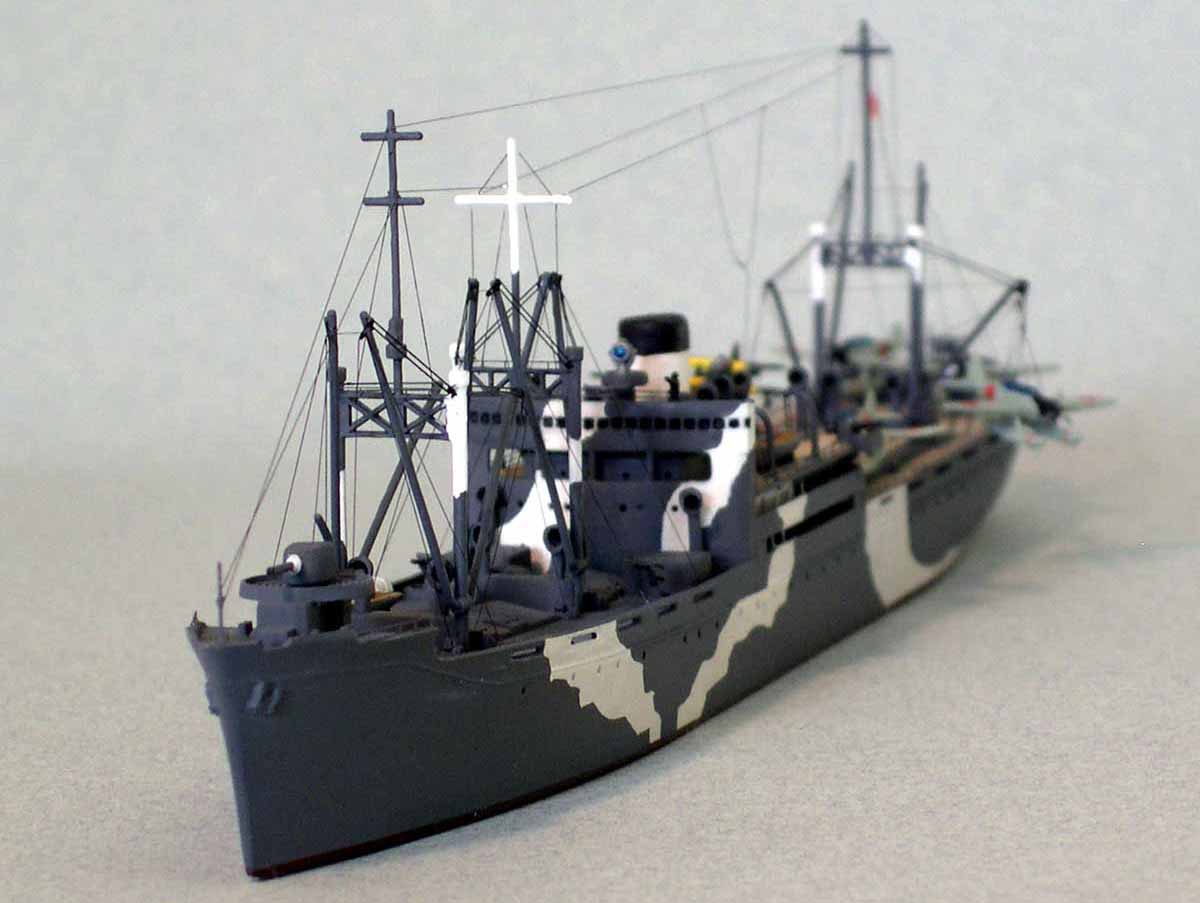 1/700 IJN Kimikawa Maru (PitRoad)
This build dates from 2001 and depicts the ship in her rig for the Aleutians campaign of 1942. Kamikawa Maru was PitRoad's second release of an auxiliary in styrene (Akashi was the first) and I was eager to do one. I have a fondness for auxiliarys, especially those of the IJN, even if I don't build them that often.
The camouflage and rigging setup seemed a good challenge. If I recall correctly, this was probably my second attempt at building a ship with PE. Scratch building masts and replacing windows had not even occurred to me at this point in time.
I also decided to experiment with using a primer coat prior to painting. For some reason, it partially peeled (despite having cleaned the hull) and, as a result, I've never bothered using a primer coat again. I recall spending a lot of time researching her booms and rigging, as well as those for merchant ships in general, for clues on how to go about setting the rigging, I attempted something a little more dynamic by situating one of the seaplanes in recovery mode by suspending it outboard from a boom. Overall, I thought it turned out nicely for what was attempted.
Some improvements include drilling out the portholes & adding a degaussing cable. Photoetch includes GMM railings & components from the IJN Auxiliary ship set. Rigged with Dai Riki 9X .002".
Painted in Kure Grey & offwhite, hull red & buff for the wooden potion of the decking.
Pictorial References
Maru Special #s 7, 17, 21 & 111
Selected photos from the Shizuo Fukui collection
Model Art Drawings of IJN Warships – vol. 3

---

© ModelWarships.com