RMS Olympic
by Szabolcs Sonkolyos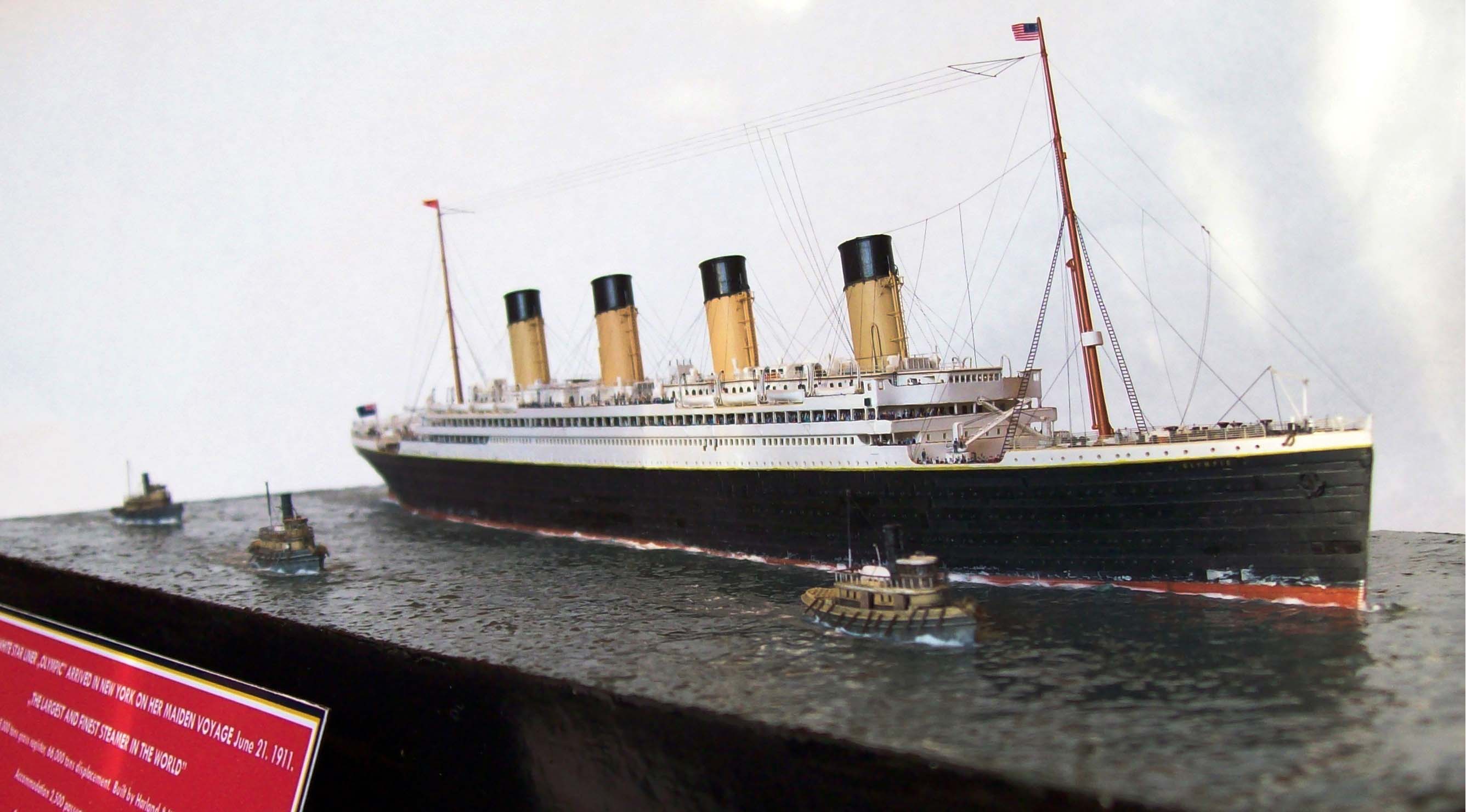 1/700 RMS Olympic (Revell)

I started this model in 2016, and it was completed for the April 2017Mosonshow, approx. In 8 months (in the last weeks, in order to be ready, I only slept a limited 4 hours).

Theinspiration was given by the pictures taken of Olympic's maiden voyage.The kitis the 1/700 model by Revell. Basically, I think it's a nice one, but there wasroom for improvement. I used Rainbow's 1/700 photoetch sett (but the thingsthat looked the best, for example the bridge was inaccurate).I drilled all thewindows on the hull, 3D varnish was added to the square windows of decks A andB, so I was able to glass almost the entire ship. I also placed deck chairs ondeck A, although almost nothing of them is visible. On the decks, more than 700 passengers welcome the American shores, these are all Eduard figures.Ireplaced the windows of the ship's bridge with laser-cut parts of my own, andalso rebuilt this area, since it did not show the condition of 1911. The navigation bridge also has the equipment,with officers, but nothing of it can be seen anymore.

I also varied theplacement of the vents, the area around the 4th funnel was completely rebuilt.The pipes above the Tank room were also replaced because they were modeledafter the Titanic. The escort is provided by Dragon 1/700 thugboats, which Irebuilt to make them more authentic. Unfortunately, the water didn't turn outthe way I wanted, but since then I've been trying to improve on this techniqueas well.
This was one of my most enjoyable builds, and despite its flaws, I'm proudof the result ??

---
Gallery updated 1/29/2023


© ModelWarships.com