RMS Titanic
by Nick Dogger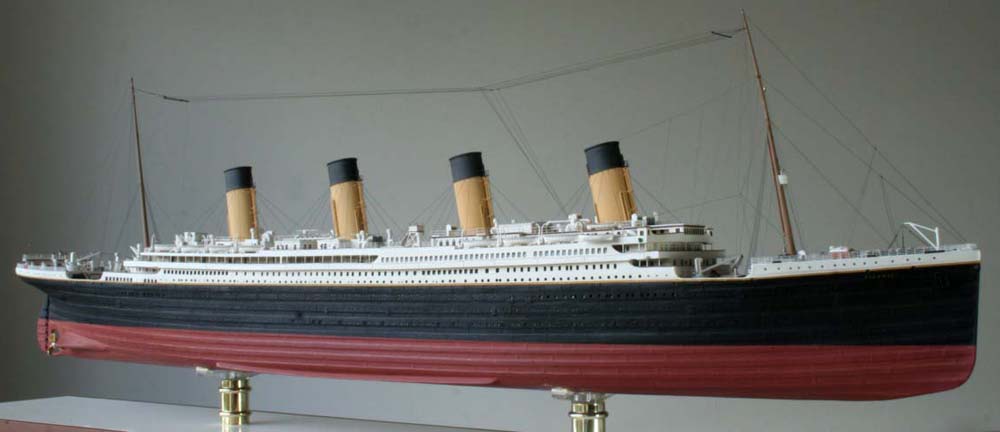 1/350 RMS Titanic (Minicraft)
This is the Minicraft 1/350 scale "Titanic". I made this many years ago, with various modifications to try to give the model a more delicate and "to- scale" feel. These included replacing all the deck support stanchions and boat davits with finer versions, adding bulwark supports and trimming, and drilling out the deck ventilator cowls.
The hull port holes were also drilled out, and these and the windows were glazed. I used the Gold Medal Models' "Titanic" p/e set. Painting the model was an interesting task, particularly trying to create the look and feel of wood decks and to mix a color for the funnels and hull coach line approximating to the White Star buff/yellow.
I used stretched sprue for the rigging of the masts and funnels.
Many thanks to Jim Baumann for the photos.

---
Gallery updated 2013


© ModelWarships.com