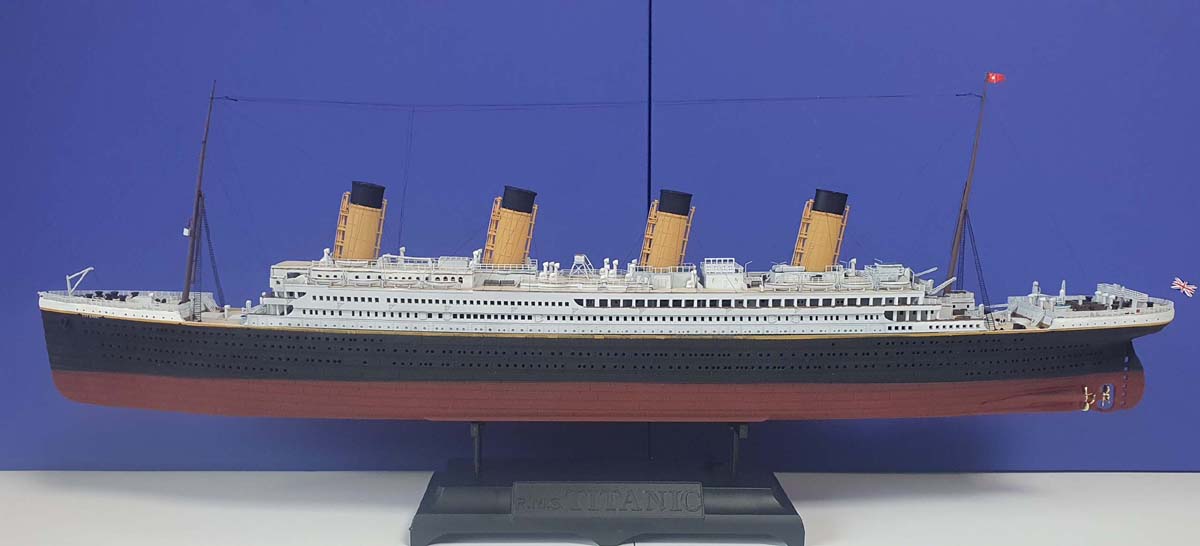 1/700 Titanic (Academy)



1/700 Titanic Deluxe version. It was exclusively released with E-mart(

Korean retail shop) with extra etching and wooden deck and light LED

mimic with extremely cheap price (40$)

.

Nevertheless, Its hand rail and wooden deck is too thick, moreover base kit's detail is too bad. so that many modification and consideration is required to build it properly.
Shin Moo-Joon
---
Gallery updated 11/29/2021


© ModelWarships.com