HMS Triton N15
by Shaun Garnham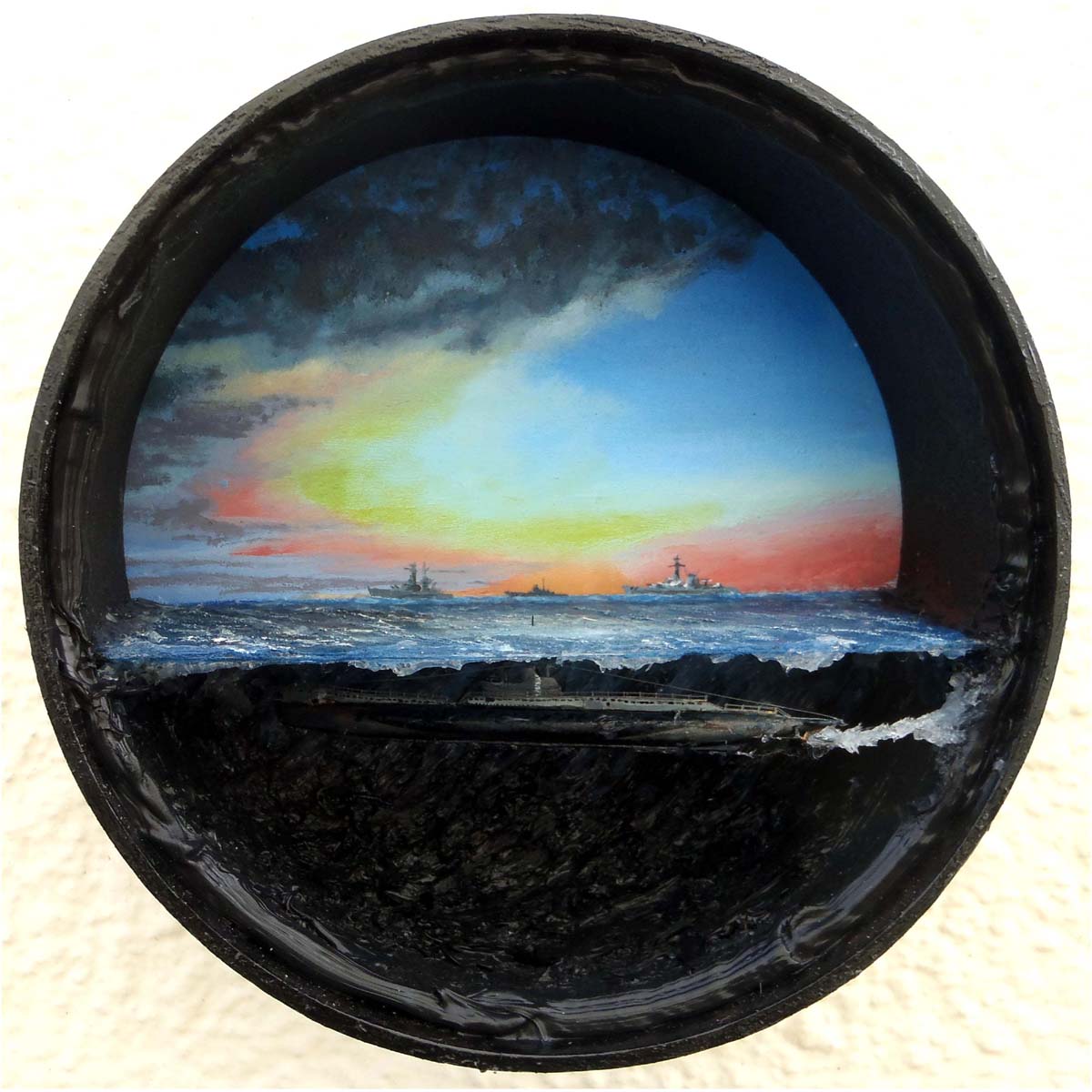 1/700 HMS Triton N15 (Starling Models)
This multimedia picture is a representation of HMS Triton 1st of class of 3 different groups of "T" class submarines for the Royal Navy for WW2. I wanted to do the 1st of type so altered the Starling model group 3 design to the original shape of the type 1's by cutting away - got the angle slightly wrong on the front deck and the side covers of etch I stuck on does not give the crisp differential that can be seen on photo's of the submarines from the time. Added etch to conning tower and then tried to emulate the sub underwater underway, playing with the colours trying to get the light through the water on the sub at periscope level manouevering for a shooting angle, which allows me to just about get away with the poor finish.


Triton involved in an unfortunate and deadly mistake to start off in WW2, sinking HMS Oxley but unfortunately that is what tends to happen in War. I decided instead to show Her sighting German Ships Blucher, Lutzow and Emden off Skagen the tip of Denmark, where She missed after firing 10 torpedoes.


Still not found the effect I am after with the below surface water, plus the sub has two sticking places - a rod inserted in the resin then stuck into the back board and the periscope, which is daft on hindsight as it makes it susceptible to breaking if shook but OK once it is hung on a wall.

---
Gallery updated 1/20/2022


© ModelWarships.com