Yu-1 Imperial Japanese Army Transport Sub
by Martin J Quinn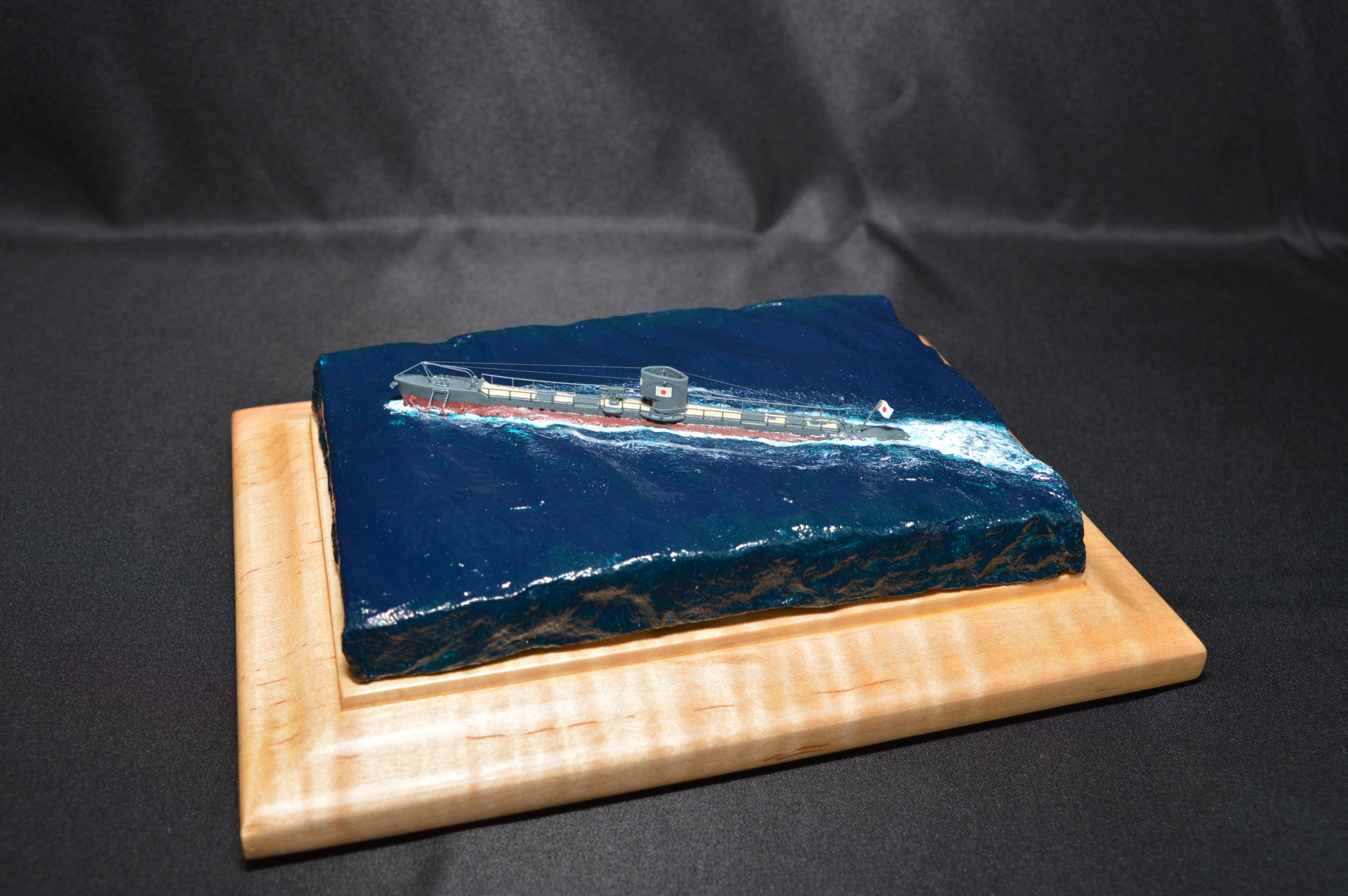 1/350 Yu-1 Imperial Japanese Army Transport Sub (Fujimi)
When Fujimi released this little submarine, I thought itwould be a relatively quick, easy build. It turns out it was a pig of a kit, which I came to refer to more as the"Fu-1". While an interesting subject, thekit was ill-fitting, and the stainless-steel PE a pain to work with. Basically, I finished it just to spite Mr.Fujimi, who should be ashamed at releasing such a turd.

According to Wikipedia: "In the final two years of WorldWar II, the Imperial Japanese Army constructed transport submarines, known tothe Japanese Army as the Maru Yu, with which to supply its isolated islandgarrisons in the Pacific".

Yu 1 was an Imperial Japanese Army transport submarine,the lead vessel of the Yu 1 subclass of the Yu I type. Constructed for useduring World War II and entering service in the last days of 1943, sheparticipated in the Philippines campaign of 1944–1945, supplying Japaneseforces in the Battle of Leyte, and was sunk at the beginning of 1945.

The kit was built mostly out of the box, with the additionof some plastic and wire bits at the bow to represent the gizmo seen inphotos. I also added a flag staff. Painted with Colourcoats paints, I used thebuild mostly as a test bed for trying to improve and enhance my seascapes,following the principles laid out by Chris Flodberg in the April, 2016 editionof Fine Scale Modeler.

Overall, despite the difficulties with the kit, I'm relativelyhappy with the results.
---
Gallery updated 6/19/2023


© ModelWarships.com