K-335 Giepard
by Balázs Pálfi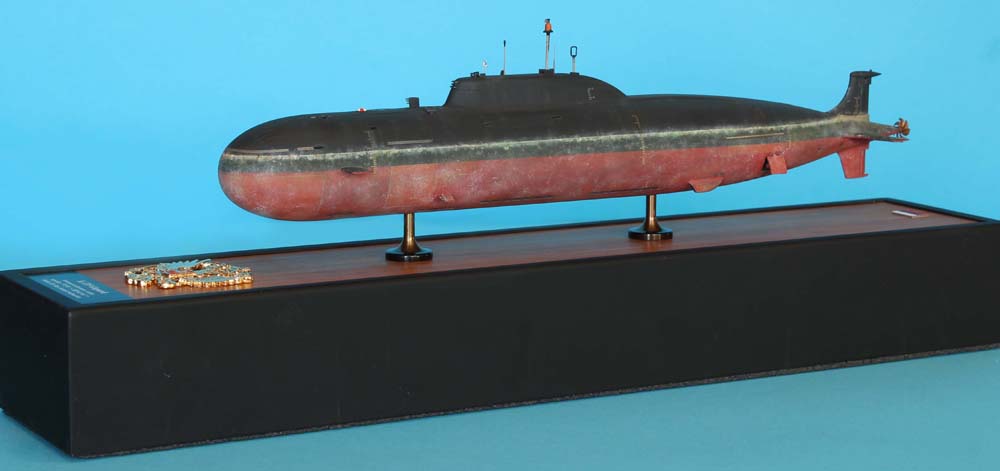 1/350 K-335 Giepard (Bronco Models)
The manufacturer is Bronco Models (NB5020). The set is of excellent quality, the best available out there for this model, in my opinion. The deck hatches had to be added manually, they are marked on the body. Some of the hatches are closed, some are built half open. The upgrade of the conning tower, the bollards, the emergency exit and the outer coating are all homemade. Painted with Gunze Mr. Color, wear stains and the dirts made with chalk and oil color. The black, metal stand with cherry wood inlay is (also) homemade, while the hat badge placed in front was purchased on E-bay.

The submarine was completed in 2015.
Photos by Jeno Majer.
---
Gallery updated 3/3/2017


© ModelWarships.com