Project 633 Romeo class Submarine
by Pavel Lupandin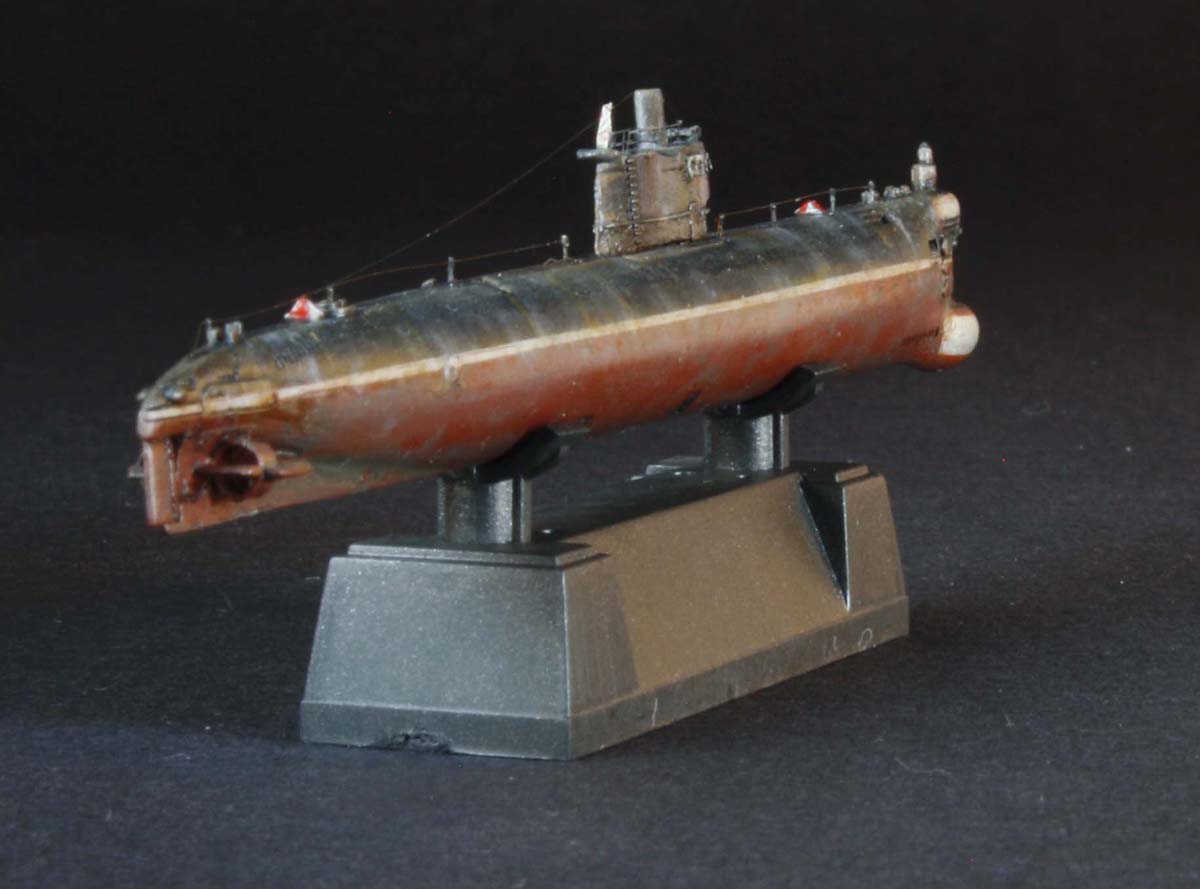 1/700 Project 633 Sub (Trumpeter)
I always wanted to build one of the Soviet early Cold War era diesel submarines: something about their vintage look, heavy weathering, and workhorse status were all rather appealing for a modeller in me. So I took up the Trumpeter 1/700 PLA Type 033 submarine as the closest plastic alternative - and rebuilt it a little bit to fit the Soviet narrative.

The conversion involved stripping the paint (the kit arrived pre-assembled!), removal of all hull seams that were exaggerated, removal of periscopes that were crude, and rebuilding of the rudder and fin configurations (wrong position, thickness, scale), as well as prop guards (made from brass sheet now). Then came installation of individual stanchions using 0.02mm brass wire, topped up with tungsten wire rigging for thinner handrails. Some of the wire was also wrapped around the sail as per the original. That was the extent of modifications to the kit.

Painting was simple - black hull with bit of shading, red antifouling paint and some white boot topping customary for the Soviet Navy; radar paint was also correctly adjusted for the USSR issue of the submarine. Weathering was done with artists oils and enamel washes. Final touch was a scratch built flag from foil, painted up for the Soviet Navy style.

You can see the build progress here.
---
Gallery updated 5/9/2019


© ModelWarships.com